Black Dawn
Mallory McCartney
Genre: YA/A Fantasy
Release Date: February 14th 2017
Clean Reads Publishing
The end of an Empire, The rise of a Queen Emory Fae enjoys leading a quiet, normal life. That is until two mysterious, and handsome soldiers show up at her apartment, and the life she knew is instantly whisked away. Memphis Carter and Brokk Foster come from the magical and war ridden world of Kiero, and upon Emory's arrival she will discover she is the long lost heir to the Royal Line and is thrown into the Black Dawn Rebellion with a dynamic role to ignite the rebels and reclaim her throne. With both men being darkly woven in her past Emory uncovers hidden secrets, a power held long dormant, and will soon realize there are worse things than supernatural humans, love, loss, betrayal, and a Mad King. Some things are better left in the shadows.
From the very beginning we get thrown into a war-ridden world where people with special abilities have been hiding from a Mad King in what they call the "Academy." But after years of hiding, the leader-Memphis and his friend, Brokk decide it's time to bring in their secret weapon and fight the Mad King once and for all. And their secret weapon is Emory Fae, the lost queen who's been hiding on Earth with her memories of her true heritage gone. And as Emory is taken back to her world and thrust in the middle of the rebellion, she quickly has to figure out what she can do to save her people and confront her past.
I made my own edit of the characters :P!
My favorite characters had to be Nyx and Brokk. Nyx was a little dramatic and a the typical "Jealous girlfriend" but she was a really dimensional character. She was fiery and rash but she was one of the few people at the beginning of the book who wasn't totally enamored with Emory so i instantly liked her! Emory did grow on me towards the end but at the beginning i didn't really like her.
Brokk can shape shift into a wolf! Enough said i think! But Brokk was by far the most interesting character from the beginning till the very end. I was terrified halfway through the book that his character was getting way too sidelined BUT THEN. BUT THEN STUFF HAPPENS. Awesome stuff that brought Brokk right back to the center of the story! He kind of went into a subplot of his own but towards the end everything was linking up to the main plot! And we had some amazing twists!
However their are a couple of things that i didn't really like and the biggest issue would be the love triangle/pyramid/square-i don't really know what shape it is. It's just that i found it a little weird that three men were interested in Emory. At the end there is only one ship but i don't really like that character. And my ship? Well it sank deeper than the titanic!!!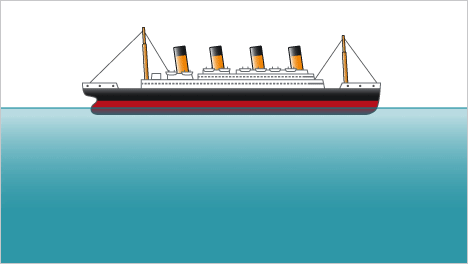 I would read this book all over again just to reread that amazing ending and get all those cliffhanger feels! I'm pretty sure the next book will be even more amazing! A great debut! And a gorgeous cover!!!
McCartney currently lives in London, Ontario with her husband and their two dachshunds Link and Lola. Black Dawn is her debut novel, the first in a series. When she isn't working on her next novel or reading, she can be found dog grooming, book shopping and hiking. Other favorite pastimes involve reorganizing perpetually overflowing bookshelves and seeking out new coffee and dessert shops.
The chance to win three signed copies of Black Dawn