TITLE: Blackhearts
AUTHOR: Nicole Castroman
SERIES: Blackhearts #1
PUBLICATION DATE: February 9 2016
PUBLISHER: Simon Pulse
SOURCE: Bought

Blackbeard the pirate was known for striking fear in the hearts of the bravest of sailors. But once he was just a young man who dreamed of leaving his rigid life behind to chase adventure in faraway lands. Nothing could stop him—until he met the one girl who would change everything.
Edward "Teach" Drummond, son of one of Bristol's richest merchants, has just returned from a year-long journey on the high seas to find his life in shambles. Betrothed to a girl he doesn't love and sick of the high society he was born into, Teach dreams only of returning to the vast ocean he'd begun to call home. There's just one problem: convincing his father to let him leave and never come back.
Following her parents' deaths, Anne Barrett is left penniless and soon to be homeless. Though she's barely worked a day in her life, Anne is forced to take a job as a maid in the home of Master Drummond. Lonely days stretch into weeks, and Anne longs for escape. How will she ever realize her dream of sailing to Curaçao—where her mother was born—when she's stuck in England?
From the moment Teach and Anne meet, they set the world ablaze. Drawn to each other, they're trapped by society and their own circumstances. Faced with an impossible choice, they must decide to chase their dreams and go, or follow their hearts and stay.
Anyone who knows me knows that i am OBSESSED with anything related to Pirates of the Caribbean-I literally started crying when the trailer for the fifth movie came out; which i cannot wait for btw! So since i signed up for the tour of book 2 i decided to finally read book 1 which i've had on my kindle forever.
I didn't hate the book, on the contrary, i actually liked it a lot and it kept pulling me in every time i put my kindle down!
But at some point in the book i realized there was something lacking. Something severely lacking.
THE BLOODY PIRATES. I WAS PROMISED PIRATES, MATES!!!! There were only a few mentions of the ones fated to a "short drop and a sudden stop" BUT THEY WERE NOT HERE. I NEEDED BLOODY PILFERAGE, STEALING, SCHEMING PIRATES WITH A THIRST TO RIDE THE SEAS ON SAILS OF FREEDOM.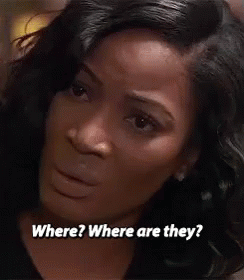 Hopefully in book 2 things will pick up and we'll really delve into the beauty that is PIRATES. And we know that the story isn't gonna end well since Blackbeard's ship was called Queen Anne's Revenge both historically and in the POTC movies so something has got to happen to Anne. I wonder how they will tackle the fact that Blackbeard had fourteen wives!?
But this book was a love story. It had the impacts of racism, slavery and the societal prejudice of that time so it did make a pretty interesting background. I loved that their connection both came from that need to be free from societal constraints and prejudice and just sail across the seas to find out where they belonged. I was totally gripped and sucked into their relationship that eventually grew into something totally sweet and adorable.
The characters were really well developed each with their own flaws which brings me to that awesome symbolical cover!!! Both wanting freedom and yet they find themselves trapped. It was definitely more character driven then plot driven and though i'm not totally in love with the characters, i do really like them.
I was reading a few reviews on Goodreads and i realized that when this book came out, everyone thought it was gonna be a standalone which explains why a lot of people hated the ending. So despite the lack of pirates i understand that we need a build up to Teach's character that leads to him becoming one of the most feared Pirates in history and hopefully the sequels will not disappoint.
That being said, i'm so excited to finally start the sequel because i have big expectations!
Hope everyone has a nice week :P!