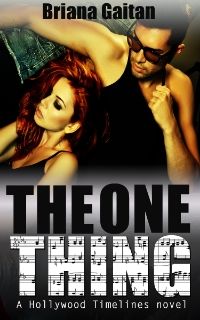 Series: Hollywood Timelines Book Two
Genre: Contemporary Romance
Release Day: January 16th 2015
When everything falls apart, he's the one thing that holds me together.
Ginger Teague may seem like your typical Hollywood actress with the famous boyfriend, designer clothes, money, and hit TV show, but constantly being in the public eye has its downside.
People seem more interested in her chaotic relationship with her on again/ off again boyfriend than her acting career,and Ginger isn't dealing with her new found fame in a way she always envisioned. She masks her unhappiness with too many parties and an unhealthy habit of binge drinking. As much as she wants love, men find her as a pretty amusement, not the type of girl you take home to mom and dad.
When she meets Caspian Norwood, they quickly begin a regimen of flir
ty emails.
He's a struggling musician that doesn't quite fit her idea of the perfect boyfriend.
He's older, mysterious, cultured, knows exactly what to say and do in all the right situations, and Ginger can't help falling for him. But the world is against them, pushing them apart, and it's beginning to feel as if they're only meant to be friends.
The One Thing is a standalone novel and book two in the Hollywood Timelines series. You met Ginger in The Last Thing, now hear her love story.
(Intended for ages 18 and up)
Join the Facebook release party for TAKEOVERS, PRIZES, AND FUN!

Special PREORDER price 99 cents!!!
AMAZON:
http://amzn.to/1vjAWEK
KOBO: http://store.kobobooks.com/en-US/ebook/the-one-thing-4
SMASHWORDS: https://www.smashwords.com/books/view/499535
iTUNES: https://itunes.apple.com/us/book/the-one-thing/id949670300?mt=11
Barnes and Noble http://www.barnesandnoble.com/w/the-one-thing-briana-gaitan/1120878173?ean=2940046448641

Add to your Goodreads shelf
https://www.goodreads.com/book/show/22756713-the-one-thing


Briana Gaitan grew up in the South, but calls herself a geek at heart. She is a blogger,author,and fangirl who loves Star Wars, Star Trek, and Jewelry (bet you never thought you'd hear those three things in a sentence together) For fun, she loves watching any show on the SyFy channel, relaxing with her family, reading, and listening to indie music (sometimes all at the same time). Briana loves to write stories where there are no limits to the imagination. She is also the co-author of the fantasy Ethereal Underground series.
Don't miss the other books in the Hollywood Timelines series
Today's interview is with the cast of

Timelines. Timelines

is the fictional soap opera in my newest New Adult Romance series. Each book will revolve around the personal love lives of the different actors and follow them as they learn all about love,life, and surviving in Hollywood. The first book in the series is out and The One Thing releases Jan 16th.

(New reporter sits in the room with three hunky actors and a cute redheaded girl. They are all giggling and talking among themselves before the interview)

Reporter: I am so excited to sit down with the wonderful cast of Timelines. I can't say that I have had the pleasure of interviewing any of you guys yet. Why don't we start with a little 'getting to know you' Ginger you start. I want names, fun tidbit, and something about your acting career.

Ginger: Morning! I am Ginger Teague. Timelines is my breakout role. I've only done a few low-budget commercials before this. Let's see….. I grew up in Tennessee, you can't tell because I spent a year getting rid of that horrible accent!

Chase: What's up. I'm Chase Crowley. I just joined the Timelines cast not to long ago, but I have been in show business since I was a kid. What can i say? I like to have fun with the ladies.

Barrett: I'm Barrett, I've been on Timelines since I was a teenager. I love to surf, almost went pro, but acting is in my blood. Both of my parent's are Hollywood stars. I just hope to be as successful as they are.

Tucker: I'm Tucker. I have only been on the show for a little while.

Tucker: Yes, I'm the baby (Tucker rolls his eyes) I am only eighteen.

Reporter: Who's the oldest then?

(They all look at each other)
Chase: I think it's me. I'm 23.

Ginger: You think?(She looks astonished. The room is quiet for a moment)

Chase: We're guys ( He shrugs) it never came up. We don't sit around and talk about how old we are.

Barrett: Hell yeah. We drink and pick up girls!

Ginger: You boys amaze me. (She shakes her head)

Barrett: Naw, I'm 25. I'm the oldest.

Chase: Really? You have such a baby face (He reaches out to grab Barrett by the cheeks)

Barrett: (He scoots back and laughs) Hands off, Chase.

Reporter: Barrett is the oldest. Tell me, Tucker, do these guys teach you anything good?

Tucker: Sure. Chase shows me all of the best spots to party at. He knows how to have a good time. Barrett knows everything about acting. He's a pro.

Reporter: Ginger, is it easy to act on a show with your boyfriend?

Ginger: ( She smiles at Barrett) Totally, but we have a very professional relationship on set. It's like we aren't even dating when we are on screen.

Reporter: Any special ladies in your lives (Looks at Chase and Tucker)

Chase: I'm just having fun.

Tucker: I wish. I don't have time for girls right now.

Reporter: That's understandable. I bet it's hard to find someone who isn't starstruck. (leans in and smiles)

Chase: Certainly, It can get old.

Tucker: I like it. Makes them want you more.

Reporter: Any upcoming projects besides Timelines?

Barrett: I'm actually doing some stage work right now at a few theaters. It's pretty unusual to act in front of an audience

Ginger: I'm looking into a few movie roles, still trying to find the perfect role ( she looks uncomfortable)

Chase: I've been cast in a few movies that I'm really excited about. We started filming the other month.

Tucker: I have a few ad campaigns that I do on the side.

Barrett: Yes, our baby and his model good looks.

Tucker: Shut-up! (he rolls his eyes)

Reporter: Any holiday plans?

Chase: Nope. I may spend some time in Florida with my mom.

(The others pretty much agree with seeing family)
Report: So tell me all about your characters on the show….
Thanks for joining in on my character interview. Learn all about Chase and Quinn in The Last Thing.
I love CASPIAN!! This book is about being an actress under pressure. It's about losing yourself to alcohol only to find yourself through someone else. Ginger is battling with her failing career after her boyfriend cheats on her. We see how she resorts to alcohol to get through her problems. she has an amazing cousin, Quinn, and her boyfriend, Chase, who support her through whatever she goes through.
Caspian is a musician in a strained band after he broke up with his band mate , Aly. i really didn't like Aly, she was always after Caspian and way too desperate. Caspian has soul and passion for his music and you can see why Ginger falls for him. However, being apart all the time and exchanging a few emails once in a while is not exactly a first step in a relationship.
Caspian is like the rope that keeps Ginger tethered to reality. He helps her overcome her addiction because he understands her and i was always rooting for these two to be together!!
They were realistic characters that can't help but feel a connection to as they struggle in life and hit rough patches. But their friends and their love for each other is what gets them through the hard times! I absolutely loved this love story and check it out if you're interested!!!
WANNA FIND OUT MORE?
here is an expert!!


Excerpt #1 "It's Baby time"
I'm going to make the most dramatic exit of all time. An exit to put all exits to shame. A sharp piercing scream fills the air, and the entire room quiets, stealing my moment.
"Gross…" I hear someone say.
I spin around, my eyes scan the room. It's Quinn's voice yelling out for me. Last I saw, she was near the fireplace with Chase.
"Ginger!" I follow the sound of the voice, through the dozens of people to the other side of the room near the bar.
"Move outta my way fat asses," I yell as I push people aside. I see her. Quinn stands with Chase next to her, she's leaning against the bar, a puddle near her feet.
"Holy shit, your water broke."
"You think?" she snaps at me.
Chase throws a fist into the air. "I'm gonna be a dad!" The whole room breaks out into a cheer. We've all been waiting months, but she isn't due for another two weeks. Is this safe?
"Should we call 911?" someone asks.
"No," I say, grabbing Quinn's hand. "Quinn is gonna be birthing at home."
Her hazel eyes shine with excitement as she looks at me and smiles. "It's time."
"It's time," I repeat. To think, for so long I was even more excited that she was about the baby.
"I can't believe your water just broke, in public." I begin rattling on as I always do when I'm nervous. "That like never happens in real life only in the movies to add heightened drama and all that crap, and sometimes—"
"Focus, Ginger," Chase snaps. He waves a hand in front of my face. "Get Quinn to the car. I'm calling the midwife and getting our coats."
I give Chase an evil glare before sweetly turning back around to help Quinn.
"Move, people! Pregnant lady in labor coming through."
5 FACTS ABOUT THE ONE THING
·
Ginger's name came from a bratz doll that my daughter was playing with I was writing.
·
Caspian's character is hugely influenced by a crush of mine, but I won't tell you who.
·
The very first scene I wrote was the meeting between Ginger and Caspian in Nashville, and it was inspired by my own lost adventure in Music City.
·
The Norwood brothers are all named after characters in different C.S Lewis novels. Caspian, Peter, Edmund, and Tirian.
·
Ginger cracks me up sometimes, and she reminds me of Gretchen Wieners from Mean Girls.
5 FUN FACTS ABOUT BRIANA GAITAN
·
I have three kids, a cat named Starbuck, and a Royal Python named Bert "Voldemort" Reynolds.
·
My mom and I were pregnant twice together.
·
I also write for fanboysanonamous.com. It's pretty fun because I can write about anything I want that's not book related, plus go to awesome comic conventions and call it work.
·
I'm a typical southern gal, but have also lived in California.
·
My son and I wrote a children's book together. He created the story, and I was the first line editor. It was a major bonding experience.
5 FACTS ABOUT THE HOLLYWOOD TIMESLINES SERIES
·
There was never supposed to be a series, but as I wrote, the characters came to life and begged for more.
·
Just about all the characters are named after real friends, family, and acquaintances.
·
I did a lot of research for the books. Including watching celebrity reality TV, obsessing over tabloids, and Internet stalking. Kinda fun, but consuming.
·
The Last Thing is meant to be more of a fairytale romance, while The One Thing is meant to be more realistic.
·
I'm not sure if I will write anymore full-length books in the series, but have plans for short stories and novella. Up next will be Aly and Booker's story.