TITLE: Chaos Unleashed
AUTHOR: Pippa DaCosta
SERIES: Chaos Rises Duology #2 (spinoff from The Veil series)
PUBLICATION DATE: March 1 2017
PUBLISHER: Self Published
SOURCE: ARC from author
From the ashes of the fallen demon court, a new threat rises…
Raised in a lab and trained to kill, I might not know much about being human, but I do know demons, and they don't come more dangerous than the Prince of Pride—the devil.
My brother is trapped at the heart of Fairhaven—a demon stronghold. To get him back, I need Pride's help. Trained to kill princes, I know I can't trust this one. He'll lie, cheat, and manipulate to get what he wants: a new Dark Court so that he can rise again as its leader. His pretty words and burned wings don't fool me. I'll use him and any means necessary to save my brother. I don't have a choice. If I fail, if I can't control the elemental forces gathering inside Fairhaven, chaos will be unleashed, creating a new Hell on Earth.
My makers tell me I'm too demon to love, too demon to care. But they made me this way. Now it's time to show them all how demon I can be.
Gamma is a half blood raised in the institute to fulfill one goal only-kill demons, But when her brother is kept in an area swarming with demons, Gem will stop at nothing to get him back. Even making a deal with the Prince Of Pride.
AAAHHHH IT HAPPENED AGAIN.
For those of you who've been here a while, you know i AM OBSESSED with anything Pippa writes! It started off when i got a Netgalley copy of her second series, City Of Fae. I was DAZZLED by it and since book 2 wasn't out yet, i went ahead and got the whole ebook boxed set of The Veil series which i binge read in less than a week. I could not put them down. At all. And then city of fae book 2 came out and i went through another phase of awe. AND THEN WE GOT NEWS THAT THE VEIL SERIES WAS GETTING A SPIN-OFF. Chaos Rises was in literally all of my book tags for my most anticipated book and i read it and it was freaking awesome and now this book (book 2) has me literally considering building a Pippa Dacosta alter. I still need to read her girl from above series!
Below is the City Of Fae series! You can click on the covers to check out my review 🙂 (sorry for the bad formatting those reviews are pretty old )
And then we have the almighty Veil Series!!!! I don't have a review for those books since i read the whole boxed set in one go but hopefully the images below will give you an idea of how awesome they are!
If you're looking for one reason to read this books then i have one word for you. Akil. The prince of Greed.
And we also have Stephan
And not to mention the kickass, badass, awesome, funny, broken, powerful half blood MC, Muse!
Enough said i think.
And then we finally come to the spin-off series-Chaos rises! You can click on the cover for my review of book 1!
Anyways I cannot recommend her books enough!!!! Amazing writing, badass spunky MC's, hot as hell(pun intended) and sassy male characters and a butt load of action? Yep just pick any of her books up.
Okay rant over. Actual review starts now. Also i was literally beaming with pride every time Li'el's (the prince of pride) restaurant was mentioned. It was called Decadent-I. AND I NAMED IT!!! I was so happy to see it in the book gah my feels were all over the place!
Every single second of this book we got to experience Gem's total kickass character. She will stop at nothing to get her brother back even making a deal with Li'el. She always has her guard on because in these books, a demon is a demon and no amount of hotness will make them anything but beings with ulterior motives. She has her head firmly on her shoulders, she's extremely courageous and she feels this inner conflict about who she is and what her purpose is. You could feel a lot of her turmoil and you really sympathized with her! I think this book was about Gem discovering herself and seperating the lies and truths about what and who she was. Was she too demon to love?
The discrimination against half bloods is something we encountered again and again in the Veil series with Muse and in the Chaos Rises series we still have that same issue that keeps coming back-this time in the form of Torrent who's enslaved by Vanth. My heart was literally breaking for Torrent. Gem was raised in an institute so she doesn't have that same background of enslavement as other half bloods but instead she's been trained to kill demons all her life. She and her brother were lab experiments and she loathes the institute for what they did to her.
We do encounter Delta, Gem's brother, who was one of the most intriguing characters! He's a very dynamic character in the sense that he craves chaos and can't seem to control the power inside him and deep down he doesn't want to control it either.
And gosh were things were happening in this book. Loads of revelations, fights, pure displays of extreme power and if i might say-heart break. Never a dull moment! I did not ever in a million years see that plot twist with Torrent!! Perfect just perfect i can't say more without spoilers!
Spoiler alert for those who haven't read the COMPLETE Veil series.
THAT ENDING. I CAN'T EVEN. I STARTED SQUEALING BEFORE I WAS EVEN SURE OF WHAT WAS HAPPENING. YAS YAS YAS. I WAS HOLDING ON TO SO MUCH HOPE. IT HAS BEEN FULFILLED. Even though this duology is over, there is room for another series because that ending leaves a lot of possibilities! Pippa DaCosta if you're reading this I BEG YOU PLEASE KEEP WRITING IN THIS UNIVERSE. And i won't spoil the veil series but Pippa you know exactly who we are CRAVING right now!!!
Pretty please :P!!!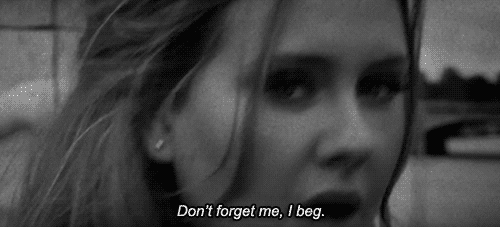 Gritty, urban setting filled to the brim with action, hot demon princes, plot twists and badass female MC's how could you go wrong? YOU CAN'T. YOU JUST CAN'T.