TITLE: Crown Of Crimson
AUTHOR: Rose Reid
SERIES: The Afterlight Chronicles Book 1
PUBLICATION DATE: January 5 2016
PUBLISHER: Self-Published
SOURCE: free ARC from the author in exchange for an honest review

First Rule of the Cannon: Trust no one.
Aerietta Elony is destined for evil.
Born into a royal family, it was quickly discovered that she bore the Jezdah mark — an intricate tattoo meant to identify the Children of the Elements. To make sure his people never knew about the danger that hid in their midst, the king had his daughter sent to the leader of the Cannon, his order of assassins, where she would learn to become one of them.
No one was ever supposed to know what Aerietta was, where she came from, or what she was destined to become. She's never worried what would happen if someone discovered her secrets. But when a neighboring kingdom attacks, and Aerietta is betrayed and captured, keeping her secret will mean the difference between life and death.
When the king of the neighboring land enlists her services to track down one of her traitor companions, she has no choice but to accept. But in order to find her former friend and make it back to the king with her head still attached to her shoulders, she'll have to keep the enigmatic, inhuman Swordmaster in the dark, which proves to be more difficult than she could ever imagine.
Deception abounds, danger is just as prevalent, but even in this world of demons and magic, the only thing Aerietta fears is herself.
The Queen of Crimson accepts.
THRONE OF GLASS MEETS SHADOW AND BONE!
I didn't like shadow and bone but this had the same vibe and I LOVED IT!!
Arietta is a princess, but first of all an assassin. When she was born, her father found the mark on her back that signified she was The Girl Of The Elements, destined to bring destruction.,.he disowned her and sent her to become an assassin, without anyone else knowing. However, she is captured by her enemies and brought in front of her rival king who sends her on a quest to find and kill her betrayer in exchange for her freedom, and, all her crimes will be forgiven. Find and gut the dude that betrayed her and earn her freedom? Arietta is definitely willing to put aside her hatred for the king and follow up with his quest. But she will have to do so while hiding her true identity as the lost princess Cress, from the swordmaster and king that are searching for that very princess. But why do they want the princess? Why are they so determined to kill an assassin that helped their cause?
The plot becomes so much richer when the author introduces the idea of magic and the eradicated race of Afterlighters. We didn't learn that much about them in this book because we were eased into the world with the courts and monarchs but i'm guessing the second book will have more magic!
THIS BOOK. THIS BOOK.
The book starts in the middle of the action when the king is dying and the kingdom is under attack. You immediately slip into Arietta's world of kickassery! She is deadly, she is strong and hell bent on finding the people who betrayed her and killing them. When she gets kidnapped, she goes out of her way to make things difficult for her captors and it just made me smile so much at her antics! This character-i just adore her! She had just the right amount of sass and arrogance and was never went gaga over Lyom.
I keep seeing her and Celaena from Throne Of Glass together! OMIGOD!! THE DEADLIEST AND AWESOMEST DUO EVER!!!!
THIS IS HER!
LYOM. JUST-THIS IS MY REACTION TO THE SWORDMASTER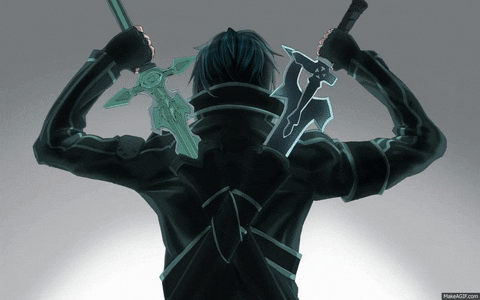 THE DUDE IS FRICKIN DROOL WORTHY!!! He has the mystery thing going on and seems to be hiding a big secret! NO INSTA-LOVE! In fact pretty far from it! He was physically and mentally a perfect match for Arietta and was able to deal with all her antics! I was so eager to figure out what his deal was since he was always this emotionless rock but he would have these weird abilities that made us question if he was human or not.
Side characters-loved everyone of them! Quay is certainly intriguing me the most after that ending and i can't wait to figure out what he's all about. Prince Finnegan seems to have an uber important role in the next book! Jamas, i immediately loved! He was almost like this brotherly figure to Arietta.
The writing was never stiff and flowed perfectly. The plot was action-packed and thrilling! The fight scenes always had me on the edge of my seat because Arietta was just such a confident fighter i kept expecting something to go wrong and sometimes it did and sometimes it didn't-JUST WOW!
It's one of those books where you see no solution to and you cannot understand how the author will find a way out of the web she's created…and the execution always surprises you with its perfection! Arietta is the girl Lyom has to find, she is right under his nose. RIGHT UNDER HIS NOSE. I kept asking myself why were they after a princess that had gone missing for years? And if he finds her he might have to kill her and what if her friend didn't betray her and if she doesn't kill him how will she be free and what about her kingdom and WHAT IF SOMEONE SEES HER MARK!
To conclude, this book was just PHENOMENAL to me! It did feel like it was going to be like Throne Of Glass but it quickly became it's own unique tale of betrayal and magic! I cannot wait to get my hands on Book 2 because these last chapters well…
HIGHLY recommended to all Grisha/ToG fans! This book is definitely one of my absolute favorites! it's gonna go in favorite books on the sidebar!