TITLE: Defects
AUTHOR: Sarah Noffke
SERIES: The Reverians Book 1
PUBLICATION DATE: August 15 2015
PUBLISHER: One-Twenty-Six Press
SOURCE: ARC from Author
RATING: 5 STARS!!!

Goodreads Summary

In the happy, clean community of Austin Valley, everything appears to be perfect. Seventeen-year-old Em Fuller, however, fears something is askew. Em is one of the new generation of Dream Travelers. For some reason, the gods have not seen fit to gift all of them with their expected special abilities.
Em is a Defect—one of the unfortunate Dream Travelers not gifted with a psychic power. Desperate to do whatever it takes to earn her gift, she endures painful daily injections along with commands from her overbearing, loveless father. One of the few bright spots in her life is the return of a friend she had thought dead—but with his return comes the knowledge of a shocking, unforgivable truth. The society Em thought was protecting her has actually been betraying her, but she has no idea how to break away from its authority without hurting everyone she loves.

MY REVIEW

The Reverians are a society of dream walkers, each with unique powers. Em is a defect. She can dream walk but has no powers and is considered as an abomination in her family.She has to take daily injections to "trigger" her powers but after years, they still have not appeared. However she need to figure out what her father has planned for her, But on her mission, she encounters Rogue her best friend who was supposed to be dead. But the reason behind his fake death are deadlier than she could ever imagine. Together with Zack, their other best friend, they fight to challenge their society will never be the same.

This was a simple and yet totally engrossing read. The plot was really unique and well described so there was nothing i was struggling to understand. Nothing that you had to reread a few times until you got the meaning. That's another thing i liked about this book, the simplicity of the writing was beautiful and worked perfectly with the plot and the action. The idea for the whole book is genius, that goes without saying. Ugh it actually made me shiver sometimes at the total cruelty of that society..The setting was also kept simple, alternating between simple parts of the valley and the forest where Rogue lives. Again, everything was simple but not in a way that it brought the book down.

Em is a really witty and daring character. Badass and totally set on righting the wrong. She doesn't think twice about starting a rebellion when she learns what her society has done, it's that total confidence in herself that really made me like her, Loved her little sis, Nona, absolutely hilarious and even more badass than Em. This does have a love triangle between Zack, Em and Rogue. Though we know it's a love triangle, it's not developed because Em only wants one of those guys so i would say a hybridized form of a love triangle??

I think the author does a fantastic job at creating the "evil" side of the play. When i say evil, i mean EVIL! She imagined this plot in such a way, that along with the heroine you feel disgusted at their actions and hate their purely machiavellic minds. For those who know "othello", these evil guys lie almost if not more on the same line as Iago. I mean these people have lost their HUMANITY. I didn't see a shred of it!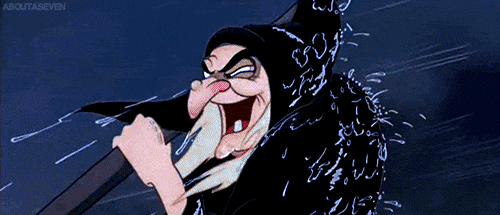 For the romance, sweet and touching, Rogue is hilarious, cocky but incredibly sweet at the same time!

A fantastic start to a thrilling, action packed series! I cannot wait to see where this goes next!