(Even the Darkest Stars #1)
Release Date: September 5, 2017
Genre: Young Adult, Fantasy
Set in a fictional Himalayan kingdom, this is the story of a girl enlisted by a legendary explorer to help him climb the kingdom's deadliest mountain – only to discover that his true mission may threaten her whole world.
Kamzin has always dreamed of becoming one of the emperor's royal explorers, the elite climbers tasked with mapping the wintry, mountainous Empire and spying on its enemies. She knows she could be the best in the world, if only someone would give her a chance.
But everything changes when the mysterious and eccentric River Shara, the greatest explorer every known, arrives in her village and demands to hire Kamzin—not her older sister, Lusha, as everyone had expected—for his next expedition. This is Kamzin's chance to prove herself—even though River's mission to retrieve a rare talisman for the emperor means cimbing Raksha, the tallest and deadliest mountain in the Aryas. Then, Lusha sets off on her own mission to Raksha with a rival explorer, and Kamzin must decide what's most important to her: protecting her sister from the countless perils of the climb or beating her to the summit.
The challenges of climbing Raksha are unlike anything Kamzin expected—or prepared for—with avalanches, ice chasms, ghosts, and other dangers at every turn. And as dark secrets are revealed, Kamzin must unravel the truth about their mission and her companions—while surviving the deadliest climb she has ever faced.
"I would be the image of a daring explorer. I would be formidable."
LOVED IT LOVED IT LOVED IT READ IT ONE SITTING THIS IS SPELLBINDING WITCHCRAFT. IT HATH CAST A SPELL UPONETH ME.
Kamzin is the youngest daughter of the village's Elder and while her sister is is supposed to become the Elder, Kamzin is forced to be an apprentice to become a shaman. Only problem? No matter how hard she tries, magic is not something she's good at or even likes compared to her best friend, Tem. Kamzin wants to be a Royal explorer, discovering new lands and going on adventures and her golden opportunity presents itself when the Royal Explorer himself arrives to her little village to recruit her sister. Kamzin is determined to prove herself and achieve her dreams but instead she finds herself on a deadly mission that may save or destroy the kingdom.
The author did a FANTASTIC job with Kamzin!!! She was so incredibly well written and fleshed out. She's not your usual perfect protagonist, she's rash, stubborn and can be a little childish but you could feel how passionate she was about becoming an explorer. She was literally aching to be set free and finally be what she wanted to be. She was really vivid and alive. She loved the danger like an adrenaline junkee but what I admired most was her relentlessness and determination. Plus you had that really realistic aspect in which she was a bit childish in the sense that she wanted to go on that mission to be famous and she did get really jealous of her sister but she evolves so much! I loved her fieriness and everything!
"I wanted to traverse glaciers and map wilderness and sleep under a roof of stars. I wanted to push against the world and feel it push back."
"I craved noise and excitement and wide-open spaces stretched out before me like a blank scroll upon which I could write my own stories."
Awesome side characters, especially with Tem, I can't wait to find out what's next in store of him! He's a really powerful shaman but since he's only the son of a herdsman he can't train to be an apprentice unlike Kamzin.
Amazing world building! Get this guys-DRAGONS ARE USED AS LIGHT BULBS. I KNOW RIGHT!!! In Kamzin's village, the dragons are like pets that are bred and used as light sources!!! Then you had the whole heroes of the world which were the explorers. Also there was this cool mix of witches who had once attacked the lands but the Emperor bound them to a forest. The witches were always a dark underlying threat in the background and then slowly throughout the novel they kind of rise up to the surface and take central importance!
I had quite a few laughs at the beginning of the book seriously at one point I just put my kindle down and I was like "omigod she did not just do that" I wanted to crawl under a rock for Kamzin!!!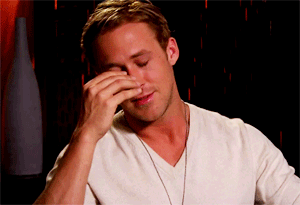 The plot was simple but AMAZING! You had this whole thing about Kamzin and her older sister who were the only ones alive who knew the way to the mountain but then the older sister just goes off with someone else. So why would she betray her promise to THE ROYAL EXPLORER. And what exactly is the Talisman for?
The romance I have to admit I wasn't really feeling it at the beginning but afterwards ESPECIALLY AT THE END OF THIS BOOK I SHIP THEM SO SO MUCH. This couple just had a natural flow as the book progressed, they understood each other and they shared the same thrill of adventure and it just felt like they were each other's match. They were so at ease with each other and I dunno how to explain it THEY JUST FIT!
"I would not let him order me around, or dismiss me as he would some fawning courtier."
River-I LOVE HIM. I JUST LOVE HIM. NO EXPLANATION NEEDED.
"And I'd like you to speak to the herdsman about hiring another yak. I don't like the looks of the one your father offered, The way it stares at me, it's as if it's plotting something. don't travel with plotters. Thieves, liars, cheats, that's alright, but I can't stand plotters."
Did I guess the twist? Yes I did! Maybe it's because I waiting for a twist and I was searching too hard and I figured it out or maybe it was obvious, I dunno, but it was still SUPER entertaining! I was literally jumping up and down on my chair because I was getting to excited about how everything was turning around.
Amazing cliffhanger, I cannot cannot CANNOT wait till the next book I NEED IT IN MY LIFE. I NEED TO KNOW WHAT HAPPENS OMG. HIGHLY HIGHLY RECOMMENDED GUYS. I'M GONNA BE BUYING MYSELF A HARDCOVER. Book 2 I think will be much darker and gets way more into the witchy business too!
Fast paced, a high octane adventure, amazing romance, DRAGONS USED AS A LIGHT SOURCE, shape shifting witches, DRAGONS USED AS A LIGHT SOURCE, familiar animals, DRAGONS USED AS A LIGHT SOURCE. Just read it. It's a real adventure.
TO THE AUTHOR IF YOU'RE READING THIS-I WILL DO ANYTHING FOR AN ARC OF BOOK 2. I NEED TO KNOW WHAT HAPPENS.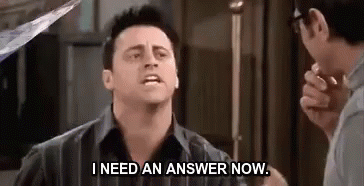 I was born and raised in Vancouver, Canada, where I enjoy wandering around in the wilderness andonly occasionally getting lost. I've also spent extended periods of time in Italy, where I learned very little Italian but ate quite a lot of pizza, and Ireland, where I searched half-successfully for puffins and selkies.
Before becoming a writer I worked, among other things, as an archaeologist, a technical writer, and a backstage assistant for a Shakespearean theatre company (which I could write several novels about). I have a Master's degree in English Literature and briefly considered becoming a professor, before I realized it involved more than reading books, drinking excessive amounts of tea, and wearing colourful elbow patches.
I'm represented by the amazing Brianne Johnson at Writers House. EVEN THE DARKEST STARS, my first novel, was purchased by HarperCollins/Balzer+Bray at auction in a six-figure, two-book deal.
•
Signed Bookplates for EVEN THE DARKEST STARS
•
A kinnika necklace, modeled after the talismans in the book (pictured above)