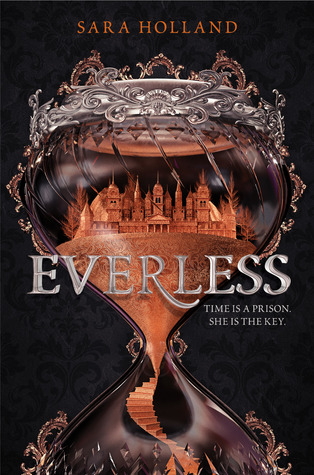 TITLE: Everless
AUTHOR: Sara Holland
SERIES: (Untitled) #1
PUBLICATION DATE: January 2nd 2018
PUBLISHER: HarperTeen
SOURCE: Netgalley ARC

In the kingdom of Sempera, time is currency—extracted from blood, bound to iron, and consumed to add time to one's own lifespan. The rich aristocracy, like the Gerlings, tax the poor to the hilt, extending their own lives by centuries.
No one resents the Gerlings more than Jules Ember. A decade ago, she and her father were servants at Everless, the Gerlings' palatial estate, until a fateful accident forced them to flee in the dead of night. When Jules discovers that her father is dying, she knows that she must return to Everless to earn more time for him before she loses him forever.
But going back to Everless brings more danger—and temptation—than Jules could have ever imagined. Soon she's caught in a tangle of violent secrets and finds her heart torn between two people she thought she'd never see again. Her decisions have the power to change her fate—and the fate of time itself.
CHECK OUT THE BOOK TRAILER!
MY REVIEW
Everless!!! One of the most anticipated books of 2018 did not disappoint! Thanks a million to the publishers for letting me get my hands on this precious!
Imagine a world where the currency is time and you can extract years from your life by converting blood to money. Ten years after Jules and her father were forced to flee Everless, they find themselves in depts with no way out. Jules' father can no longer risk selling his years for he is too close to descending into madness so it's up to Jules to get them out of this mess and when an opportunity to gain some years appears in the form of a job at Everless, she can't pass it up. She's never forgotten the Gerling brothers; Roan her carefree and kind friend whom she'd loved fiercely and Liam, the cold distant older brother who'd tried to kill Roan when they were children and also the one who chased her out of Everless. She's petrified to be in the same place as Liam again but her survival depends on it. Though her father doesn't want her to go back to Everless for very different reasons and as she spends time there, secrets unravel themselves and put into question her very existence. In the manor of familiar and unfamiliar faces, Jules struggles to find who to trust and unravel the secrets of her past.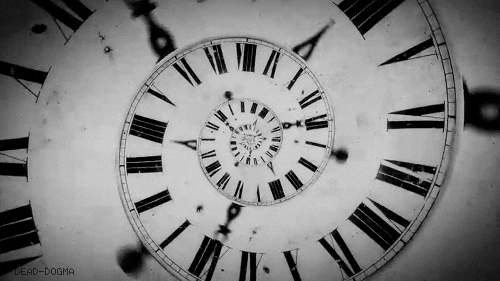 First off THAT COVER.
When you think about it, immortality and whatnot isn't exactly a completely new concept and yet Holland managed to construct a whole society around it in a way that's never been done before. The originality was off the charts with the world building and the lore of the Sorceress and the Alchemist. The writing at first was a little too explanatory and it started off quite slow but luckily as the book progressed it totally smoothed out into a great prose! Every chapter just kept sucking you in-definitely a one-sitting read!
I would have liked more romance because I'm a sucker for that but I think this book is more of a stepping stone that could potentially lead to romance in book 2? Hopefully! Don't worry about a love triangle or anything if you're hesitant to pick it up because really romance is practically non existent but I LOVE the way in which things are heading in book 2 from the hints I've gathered. I think if there was no romance at all it could have been better but since there was some, it was a little underdeveloped.
I would say all the characters were quite compelling though it's much more of a plot driven story than a character one. Liam I loved from the very minute he appeared; there was just something about him that made you think that this character was much more than what he appeared. Maybe that's because the protagonist was so absolute in her opinion of him that you knew that he wouldn't be what he appeared to be in the beginning. Jules as a protagonist was an okay character but she wasn't particularly jumping out of the page. And she way way too naive. I'd expected that given her situation she'd be more careful about revealing her identity but she was just way too reckless.
I didn't quite get the point of Roan's character other than the fact that he acts like an opposite to Liam and I think that his only purpose in the book is to complement Liam's character. Roan is portrayed as the one saving the servants and being carefree and kind as opposed to Liam, and Jules constantly compares him to Liam so she can fuel her complete hatred for Liam.
And at some point I got really annoyed at Jules because she would not stop swooning over Roan over and over again describing how great and handsome he was. He was pretty bland and see through but somehow Jules couldn't get past her own opinion of him . She always criticises everyone but Roan even though it's so obvious he was a total player. Maybe she'd notice if she stopped fangirling over him all THE DAM TIME.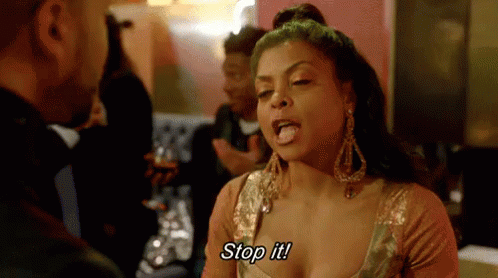 Some things were way too repetitive for example in the first half (?) of the book, every time Jules saw Liam she would explain how she felt this surge of anger at him for driving them out of Everless but at some point it's like okay we already know how you feel, we don't need to be told repetitively that every time you see him you get reminded of how he chased you out of Everless.
It did give off Red Queen vibes at first but the world building and the folklore completely sets it apart and I definitely found it better than Red Queen in terms of the plot. I can't express how much the world building, the story and the attention to detail completely mesmerised me. There were so may tropes with the poverty, the oppression and the like but still the author managed to make them original by revolving them around her concept of time as a currency.
So despite the minor blips, this book had a perfectly strong WOWZA ending. I did not see the plot twist coming at all. And even when I thought I did, the author throws in some crazy curveball that leaves you stunned! I'm still reeling and processing what happened!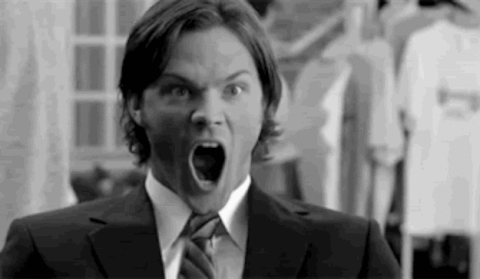 I'm so happy to be back into blogging and this was a great book to break my reading slump! Great story, amazing twist that will leave you gasping for more! Definitely a book worth checking out and come on guys, I would spend money to get that cover on my shelf!
Tomorrow I'll be posting my 2017 wrap up (hopefully?) and in the first week of January I'll be starting out the year with a giveaway so be sure to check that out 😉 !