TITLE: Garden Of Thorns
AUTHOR: Amber Mitchell
SERIES: Standalone (room for a sequel)
PUBLICATION DATE: March 6 2017
PUBLISHER: Entangled Teen
SOURCE: Netgalley ARC

After seven grueling years of captivity in the Garden—a burlesque troupe of slave girls—sixteen-year-old Rose finds an opportunity to escape during a performance for the emperor. But the hostage she randomly chose from the crowd to aid her isn't one of the emperor's men—not anymore. He's the former heir to the throne, who is now leading a rebellion against it.
Rayce is a wanted man and dangerously charismatic, the worst person for Rose to get involved with, no matter what his smile promises. But he assumes Rose's attempt to take him hostage is part of a plot to crush the rebellion, so he takes her as his hostage. Now Rose must prove where her loyalties lie, and she offers Rayce a deal—if he helps her rescue the other girls, she'll tell him all the Garden's secrets.
Except the one secret she's kept for seven years that she'll take to her grave if she must.
Rose is a flower in the garden-she's a dancer. And how the Garden works is that the girls are usually paired up-one Wilted and one Flower. The Flower is the one who dances and the Wilted is the one who is punished if the Flower makes a mistake, and Rose tries hard not to make a mistake so that her best friend and Wilted, Fern, doesn't suffer the consequences. But just like Rose, Fern has been keeping secrets and Rose realizes more than ever that she needs to escape the garden but her attempt goes wrong when she accidentally involves the ex-heir to the throne and gets herself taken as a hostage. If she wants to save her friends that are still in the garden, she'll have to prove to Rayce that she's not a spy but her secret might be more dangerous than if she'd been.
I loved the writing! The idea of the Garden was horrific and yet genius!!! I liked how the vocabulary the author used kind of mixed that garden imagery.
I liked Rose well enough, she was super determined and she had a big heart, She was a bit on the fence with everyone which is understandable. I did really enjoy her character development! She doesn't really trust men since someone betrayed her when she was a kid so she's kind of closed off from men and slowly she starts to open up to possibilities of friendship and romance.
I really liked the side characters! We had Arlos, the overprotective but lively brother, Marin, the kickass straightforward soldier and Oren the sweet parental figure.
I liked Rayce a lot! Charismatic? Definitely. But not to the point of making him a book boyfriend. But i loved the slow burn of the romance between Rose and Rayce! I think i liked Rayce a lot because he reminded me of Percy Jackson who's flaw is Loyalty no matter the consequences and Rayce is like that. He will always put the good of his people before his own wants.
So is it a standalone? I don't know! It has a satisfactory ending, no cliffhanger in a way but there is much more room for a sequel because we could go in the direction of Rose's secret much more! Overall i'm satisfied with the ending but i would totally buy a sequel!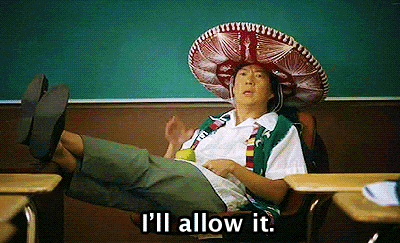 The reason i can't give this book 5 stars is because i saw the plot twist-Rose's secret-coming from the very beginning. While i liked the characters, i didn't LOVE any of them so i was a little disconnected with them and i found myself skipping a few paragraphs at times. It was definitely a good read but the predictability really brought it down for me unfortunately!
So overall it wasn't a "meh" read, it was much better and i'd love to read a sequel! I liked the story and plot well enough so it's an easy relaxing read for a sunday afternoon!