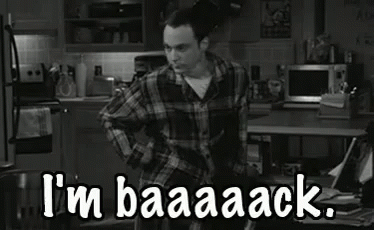 It's been about 2 months since i've blogged and even read a book and that was because of A levels 🙁
But fortunately, I AM DONE. I HAVE SURVIVED CHEMISTRY AND MATHS
I've completed my Uni applications and will be moving to London in March and attending university there in September! So far i've applied through UCAS and got a few responses but my first choice is a course in Classics!
Other than being emotionally detached from my books for the past months and craving to get back into the bookish blogosphere, my bookish abstinence period was not without books.
Because i hauled guys. I hauled the hell out of my pocket money…But what can i say? It's nerve therapy!!! Plus it's not my fault Mauritian bookshops have suddenly upped their game and started receiving awesome YA books. What is one to do when one is confronted with temptation?
And my awesome Mom got sentimental about my last exams and Uni offers so she bought me a few books online-which haven't arrived yet. So i ordered The Diabolic which i've heard so many things about. And these books apparently come in two colors-black and white-but you don't get to choose which. I'm hoping for the white one!
I also ordered Truthwitch which was on the top of my TBR and well, there was a prince in the synopsis so yeah i was sold.
I also got The Darkest Part Of The Forest which came out quite a while ago but i never picked it up. It's a standalone and has a prince! Lately i've been kind of obsessing on books with Prince love interests so if you know any of these please recommend some!
And these are the books i hoarded during my revision/exam period.
I will be buddy reading Replica, The Diabolic and maybe a few other books with Melanie, another Mauritian book blogger (https://datlittleblog.wordpress.com/). And she also ordered Empire Of Storms for me which i have not yet read!! I'm reading the whole ToG series before because my memory isn't very good…We also planned on exchanging book boxes this christmas!
I don't know if you guys have seen the Replica covers. I wasn't a big fan of Lauren Oliver's delirium series, except for the first book, but apparently this one is really good. It also has a really unique reading concept!
Okay i tried to get a pic so you guys could see that the covers are upside down but i can't risk cracking the spine so this is the best i could do 😛
I've never read Jane Eyre but i've always wanted too. And after suffering two years of Jane Austen's, Emma, and reading about the Bronte-Austen feud, i could not resist this pretty paperback!
In other news, i am RACING to finish my Goodreads Reading challenge of 100 books and i am now at 56, because well exams :3 BUT I WILL FINISH THIS CHALLENGE!!!