TITLE: Infinity
AUTHOR: Jus Accardo
SERIES: The Infinity Division #1
PUBLICATION DATE: November 1 2016
PUBLISHER: Entangled Teen
SOURCE: Entangled Teen review copy


Goodreads
Nobody said being the daughter of an army general was easy. But when her dad sends a teenage subordinate to babysit her while he's away… That's taking it a step too far.
Cade, as beautiful as he is deadly, watches Kori with more than just interest. He looks at her like he knows her very soul. And when he saves her from a seemingly random attack, well, that's when things get weird.
Turns out, Kori's dad isn't just an army general—he's the head of a secret government project that has invented a way to travel between parallel dimensions. Dimensions where there are infinite Koris, infinite Cades…and apparently, on every other Earth, they're madly in love.
Falling for a soldier is the last thing on Kori's mind. Especially when she finds herself in a deadly crossfire, and someone from another Earth is hell-bent on revenge…
Hey guys! Today I have a double review of book1& 2 of The Infinity Division by Jus Accardo! None of the reviews contain spoilers and thanks to Entangled Teen for providing me with review copies!
Kori is your average rebellious teen, her mother passed and her father is super overprotective, so when he leaves on a mission, Kori is left with babysitters-and she's falling for one of them!! I loved the depth of Kori's character and how art was her way of expression. She definitely matures through the book and you get to see a much more compassionate and selfless side of her that was hidden by the whole rebellious act in the beginning. And I especially liked that she was determined to find out what was going on in her life and she had her head well screwed on her shoulders!
Basically the plot is kind of Fallen by Lauren Kate meets Through Fire & Sea by Nicole luiken. There are different dimensions and in each of those there's a doppelgänger of each person. And in every dimension, Kori is dead expect for this one-which is why she's in danger. And in every dimension, Kori and Cade are in love. But why is she dead in all the other dimensions? And can she outlive her dopplegangers or suffer the same fate in this dimension?
I have to put in a special word for the villain-the character who wants her dead-was absolutely phenomenally written! This character keeps you on the edge of your seat and you just can't wait to see what that person does next! It was a total psycho but omg the tension and the suspense was spectacular!
Romance wise, it was great but I wasn't that hooked on it because Cade doesn't seem to be over his Kori from the other dimension so I was just wondering how that would work out. I just have a hard time sensing how much he actually loves Kori for Kori or he's just clinging on to her because she reminds him in some ways of his Dead Kori.
But the author had a great flow in her writing especially when it came to tense and urgent scenes!
SERIES: The Infinity Division #2
PUBLICATION DATE: August 1 2017
PUBLISHER: Entangled Teen
SOURCE: Entangled Teen ARC
The second book in the Infinity time travel series is full of action, romance, and an intricately designed roller coaster plot.
One mistake can change everything. Ashlyn Calvert finds that out the hard way when a bad decision leads to the death of her best friend, Noah Anderson.
Only Noah isn't really gone. Thanks to his parents' company, the Infinity Division, there is a version of him skipping from one dimension to another, set on revenge for the death of his sister, Kori. When a chance encounter brings him face-to-face with Ash, he's determined to resist the magnetic pull he's felt for her time and time again. Because falling for Ash puts his mission in danger.
But there's more going on in Ash's alternate universe than either of them knows: a mysterious project called Omega. A conspiracy spanning multiple Earths and revolving around none other than Ash. Its creators would do anything to keep Omega secret…
Anything.
Noah used to be Cade's best friend in his dimension and after his sister, Kori, died, he's been skipping through dimensions hell bent on revenge. In every dimension he's managed to fight the pull he felt towards each of the Ash's but in this dimension, this Ash is different. There's more then just attraction and off the charts chemistry-there's an actual connection!
We did see quite a few characters from book 1 but I have to admit I loved this book much more! OMG the chemistry between Noah and Ash JUST WOW!
I also felt that the interactions in the book had much more depth in the first book. In book 1 we had Cade falling in love with Kori after his Kori died in another dimension but in Book 2, we had the same situation but in a brotherly aspect and that's why I loved Noah's character so much! After his sister's death (Dead Kori-the one who Cade loved before-i know it's confusing :3) Noah is completely broken and when he meets Kori (the living one) you could see how tormented he was because he was trying so hard not to get close to her in case she died like all the other Koris'. But then he starts to feel that brotherly connection with her and slowly slowly he starts to hesitantly get close to her and OMG MY HEART!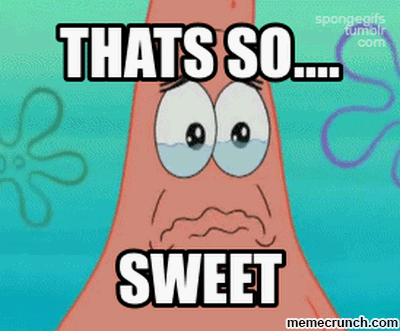 I really really liked Noah in Book 1 but I friggin LOVED HIM in this book! He's just hilarious, and hot and awesome and-UGH HE'S EVERYTHING!
"Cade joked that the universe didn't need two of me, and he was right. When it came to perfection, obviously two wasn't nearly enough."
Ash was feisty feisty!! I think I actually liked her more than Kori! Ash had her own Noah but after he mysteriously dies and she's blamed for the murder she meets Noah, but could he be her match?
I can't wait to read the third instalment in this series! Great characters, great world building and amazing plot twists!
NOTE: I think these books could be read as standalones but I think it would be better to read both because the world building could get confusing and there always some loose threads that get tied up in book 2 and hopefully book 3!