The things I see aren't for the faint of heart.
And I am no longer willing to ignore them. Not even when my family, and my best friend, tell me to keep quiet about what's happening. They say people will think I'm crazy.
Maybe I am.
But the spirit haunting my professor's house is definitely trying to tell me something, and I'm the only one who can see it.
The one person who can help me is my best friend's brother. But I don't know if I can trust him or his friends. Or if I can step outside the protective bubble I've built around myself.
At this point it's a toss up: the ghosts will kill me or my panic attacks will.
Either way, I figure I'm going to die.
This is the first of a multi-book slow burn reverse harem series. Be forewarned.
MY REVIEW
Starting off my reviews again with a Reverse Harem Supernatural NA Romance? Yes please !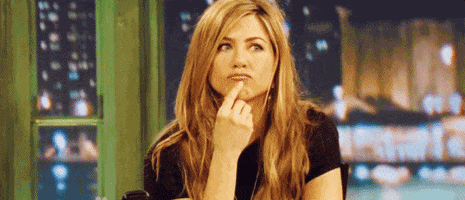 Bianca has always seen ghosts but when she tries to tell her best friend the house she's currently living in is haunted, he doesn't believe her and she's desperate for help. Bianca reaches out to her best friend's estranged brother, Damen who she knew dealt with supernatural occurrences. Soon she finds herself taken in by Damen and his three friends, Julian, Miles and Titus, all handsome men who seem to flirt with the supernatural. Bianca is wary but she has no choice than to ask them for help while trying to keep her new plan a secret from her best friend. As the connection she has with the four men grows, she starts to look back on her past and comes to term with her own supernatural abilities.
I'll try not to say too much about Bianca because I think getting to know her was one of the best things about this book! I have to be honest I was a bit wary of her in the beginning. We're thrown immediately into the action and although it was clear what was happening I didn't really understand why sometimes Bianca reacted the way she did. But as the story progresses and she starts to open up to those around her and to the reader, we find out about her past and know I really understand her character and why she was the way that she was.
I ended up loving her as a protagonist and the way we were introduced to her made so much more sense. The author did a splendid job in crafting Bianca, she was definitely three dimensional for me! At times she even had me laughing, she was just genuinely an adorable and sweet person but at the same time strong in times when she had to face certain things. She's incredibly naive but you understand why she is that way and there's definitely so much room for her to grow and start to learn.
Now Damen, Julian, Miles and Titus…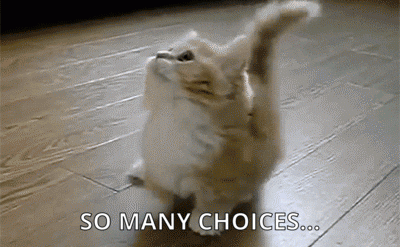 Titus did it for me to be honest! There's also so much mystery surrounding him, it definitely intrigued me and I cannot wait to find out more! I think Reverse Harems tend to be a little tricky in finding the right balance between all the characters but I think the author did a great job! All four of the men were really distinct and we're starting to explore the different dynamics between each of them and Bianca.
The author does a great job at the mystery in this book tied in with the supernatural, I read it in one sitting and it kept me at the tip of my toes. The reason I can't give this book a 5* is just because there are too many unanswered questions and the book ended apbrupty and felt incomplete. Cliffhangers and mystery is good but it was a bit off balance in the sense that there's extremely promising storyline but we leave the book with too many unanswered questions. In terms of a first book in a series I felt that some things did need to be resolved or told to the reader – just a bit too much of mystery by the end of the book!
That being said, this book is extremely good – it was never boring! Some books tend to drag on with no information and it's just heavy to read but Origins was packed with action! There was never a dull moment, it was fast paced and really intriguing! So I do have to say the lack of answers has me super curious about the rest of the series so maybe that works in it's favour?
Overall, Origins had great characters, a great plot and story line so if you're happy investing in this series then I'd go for it! I have a feeling it won't disappoint as a series in the long haul!!
About The Author
Lyla Oweds is an Amazon bestselling paranormal romance and urban fantasy author who resides in the beautiful Pocono Mountains, Pennsylvania. She grew up near Gettysburg, Pennsylvania and is a native of Baltimore, Maryland, and has a deep appreciation for the paranormal, hauntings, and Edgar Allan Poe. As such, she loves all things fantasy, mystery, crime, and horror.
When not reading, writing, or working as a web programmer, Lyla can be found doing adult-y things such as being a mom to small children, cleaning, and gardening. She also frequently enjoys makeup videos, massages, wine, and coffee.
CHECK OUT THE OTHER BOOKS IN THE SERIES!
Preorder Book 6 of The Grimm Cases!