TITLE: Reaper's Claim
AUTHOR: Simone Elise
SERIES: Satan's Sons MC #1
PUBLICATION DATE: February 15 2017
PUBLISHER: Inkitt
SOURCE: ARC from Inkitt
Amazon
In my motorcycle club I've earned the name 'Reaper' and now I have my claim on Abby Harrison.
Reaper:
I didn't know what love was, but I knew what want was, and I wanted Abby. When I walked out of the club and saw her I was stone cold sober. She was quietly beautiful and unlike any other woman I'd had before. But she was the daughter of the president of Satan's Sons MC and completely out of my reach.
Abby:
Everyone knew The Reaper and how he got his name, so I never expected him to be my salvation when my sisters drunk boyfriend wanted to lay hands on me. I thought my innocence would be lost in that alley, until he showed up and saved me. I know being with Reaper will lead to trouble, but I don't know if I have the strength to stay away.
Being together might be dangerous, but outlaws are meant to break the rules.
*I reviewed Reaper's Claim when it was one book. The book has recently been split into 2. This review is about both books but no spoilers for either!*
Book 1 Book 2
Reaper's Claim was a dark, gritty, action packed book! It portrayed the life of bikers incredibly! The setting was so well done, it was by far my favorite part! But don't expect a soft contemporary with the occasional bike! This is a full on immersion into the biker world with gang wars, drug deals, guns and lots more danger!!! The romance was on equal setting with the background!
Abby was an amazing character at first. She had her head on her shoulders and was pretty stubborn. That being said, having grown up in a club house with bikers, alcohol and women she has a pretty badass character. I liked that despite being a girl she had this don't-mess-with-me attitude. She was outspoken and quite a drama queen but she made sure everyone listened when she talked and i loved her audacity! But as the story progressed, she became quite immature and reckless. Most of the things she did made no sense.
I LOVE biker romances! This book might not be suitable for younger readers because there is a considerable age difference between the characters. But HOT DAMN! Not only were the sparks flying between the two but there was this perpetual barrier between them which made them even more determined to push down all the barriers.
I loved loved Reaper! He exuded power, danger and sexiness! I wish we'd explored a little more of his past though! He was extremely possessive and yes sometimes a total douche but it was these imperfections that made him a better character.
I HATED Abby's twin at first but then later we got to see a much different side of her and she really grew on me! The interactions between the characters were at times hilarious and at times heart wrenching! But they were super well written! Every fight between Abby and her sister made me laugh and every one of their interactions with their father warmed my heart because even though he is miles away from being a role model for his daughters, you can tell how much he loves them and they him!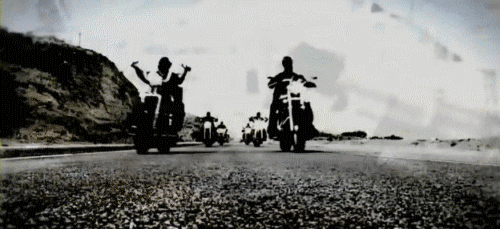 I think it was an excellent choice to split the book! Because i will say that it got exhausting since Reaper and Abby kept breaking up and getting back together over and over again! They never actually spent three chapters together before they broke up! I think the author had AMAZING ideas for this book! There were so many things happening and i was like Omigosh this is awesome! But then it would end as soon as it started and we would shift to another situation. It would have been spectacular if we had maybe focused on each plot that came up a little more because they were excellent ideas!
I gotta say though the setting was AMAZING!!!!!!! I loved every second we spent discovering about the club and the lives of the people in it! It was super interesting, vivid and uber well developed. I really got that the club was not jyst a club but a family. Everyone protected and loved each other. It's a pretty communal lifestyle with everyone in your business but you know that you'll always have a gang of bikers behind you no matter what you need. You could tell the author put in loads of effort for that setting!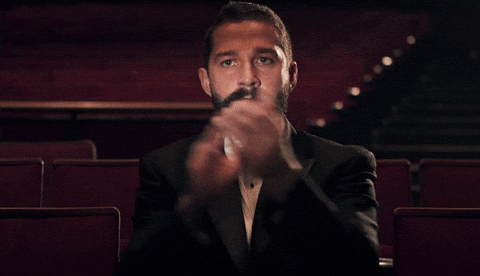 Can i just say the cliffhanger left me shaking!!!! I can't believe that ending happened! Things are gonna get much much more badass in the next book! If you're into contemporaries that prize setting as much as romance then definitely pick this up!!!!