Title: Roar
Series: Stormheart #1
Genre: YA fantasy
Publisher: Tor Teen
Release date: June 13 2017
Format: Hardcover
Pages: 380
Source: Bought
In a land ruled and shaped by violent magical storms, power lies with those who control them.
Aurora Pavan comes from one of the oldest Stormling families in existence. Long ago, the ungifted pledged fealty and service to her family in exchange for safe haven, and a kingdom was carved out from the wildlands and sustained by magic capable of repelling the world's deadliest foes. As the sole heir of Pavan, Aurora's been groomed to be the perfect queen. She's intelligent and brave and honorable. But she's yet to show any trace of the magic she'll need to protect her people.
To keep her secret and save her crown, Aurora's mother arranges for her to marry a dark and brooding Stormling prince from another kingdom. At first, the prince seems like the perfect solution to all her problems. He'll guarantee her spot as the next queen and be the champion her people need to remain safe. But the more secrets Aurora uncovers about him, the more a future with him frightens her. When she dons a disguise and sneaks out of the palace one night to spy on him, she stumbles upon a black market dealing in the very thing she lacks—storm magic. And the people selling it? They're not Stormlings. They're storm hunters.
 Legend says that her ancestors first gained their magic by facing a storm and stealing part of its essence. And when a handsome young storm hunter reveals he was born without magic, but possesses it now, Aurora realizes there's a third option for her future besides ruin or marriage. 
She might not have magic now, but she can steal it if she's brave enough. 
Challenge a tempest. Survive it. And you become its master.
I have to start off by saying that the world building was phenomenal! The way the author entwined that kind of "storm vocabulary" in her writing was super interesting. She made the storms come to life and appear as actual beings instead of just natural occurrences. The idea of the book is super original and intriguing without a doubt!
I was so awed by the way the author presented the storms and that you could actually fight storms and steal their heart. And omg they have hearts!!!
Now onto the characters!
I wasn't that attached to either Roar or Locke for some reason. It wasn't that I didn't like Roar, she was
okay, I just didn't really connect with her. Locke was just there, I didn't get attached to his character or his story that much. He was pretty flat to me so the main characters didn't really grip me! Though the side characters prove to be much more interesting like Cassius( we'll get to that rant below), Nova and Sly!
Locke was such a bland character that followed a typical YA trope-the dark hunter tormented by the loss of a loved and is super possessive and over protective of the girl. He finds himself inexplicably drawn to the girl and tries to convince himself she's trouble while blaming her for the power she has over him and sounding possessive but not meaning to be possessive blah blah blah. Also I find it a bit irritating and weird that he keeps mentioning how many similarities there are between Roar and his sister!
"Yes, but I'm an ass who gets what he wants." He hadn't meant those words to sound quite so possessive.


Though Nova, Roar's maid and friend, didn't have that many POV's, I'm really interested to see where her story's gonna go because she's definitely gonna be playing a bigger role later on! And I don't know if I was the only one who started seeing sparks between her and Cassius…I don't know if I ship that yet (insert pensive emoji)…
Now here's my main issue with this book. Roar is extremely naive, so i get why at the beginning she was so swayed with Cassius and fell half in love with him after a few hours-we'll forgive her for that insta-love and blame it on her naivety and lack of experience. But after that she goes through this whole phase of how her trust in men is over and she wants to be a strong independent girl right before she goes into Locke's arms! Both Cassius and Locke seem to have this kind of alpha male attitude towards Roar and i get it that can be attractive, who doesn't like an alpha male once in a while? But when you try to combine love interests like that and the girl who seems to be trying to break free, find herself and become stronger, you don't shift her from one alpha male to another and make her forget her earlier convictions! It just made Roar look weak instead of someone strong willed (to me at least).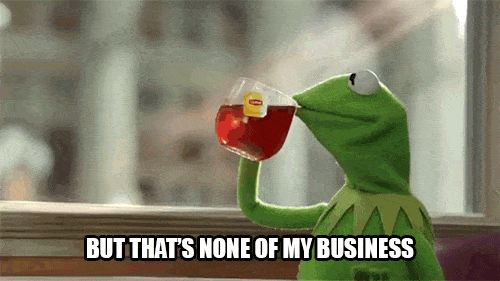 I think the main reason I wasn't completely taken with Locke and that my heart stayed glued on Cassius was because of the intensity of that first meeting with Cassius. Cassius and Aurora together were EXPLOSIVE! It was such an intense and dark and sinful start to a relationship but it isn't until I reread the synopsis after that I realised that Cassius was not the love interest but Locke "The handsome young storm hunter" was! And it's not that i really "ship" Cassius with Roar but i wish we could just ditch Roar and Locke and kind of read the whole book from his perspective.
I guess I should be thankful that there isn't a love triangle but Geez
Almighty Cassius guys. I don't care that he came across as manipulative and using Roar for his own means because he does care for her a lot though he showed it in a very different way. There's just so many layers to this character and the author keeps giving us hints here and there of who he is but we haven't got the full picture yet! I feel like Cassius is in the Warner/Darkling/Maven category! And if you look at it the other way round, Roar was also using him to safeguard her secret so she would be able to save her kingdom.
He was such a good "anti-hero" but with so many layers and I just know he's not just a quintessential villain, there's so much in him that we haven't really explored yet and ugh he just totally gripped my attention from start to end and maybe that's why Locke paled in comparison! I just felt that Cassius had such a strong beginning that no matter which way Locke was introduced, it just wouldn't measure up to the intrigue that came along with Cassius.
I'm still holding out a teensy tiny amount of hope for Cassius and Roar but I'm pretty sure it's never gonna happen because Locke is obviously endgame for Roar! After the insta-love on Locke's part i did like that Roar fought with Locke most of the time to get what she wanted. I also liked the pacing in the sense that she doesn't just throw herself into a relationship with Locke. Maybe if there was no Cassius, i'd actually maybe like Locke a little more.
Another downside I guess was that from the moment Roar left the castle, the pace slowed down quite a big and it tended to drag on. The parts about the storms and stuff kind of increased the pace but just not enough to keep me completely hooked so I just speed read those parts. Though it did pick up at the ending and for me those last 50 pages was where the story really started to come together. For some reason i wanted Roar to stay in the castle and not actually go on an adventure because that court life was really interesting!
The ending did spark up some more interest and I thought the cliffhanger was okay but it was not a groundbreaking cliffhanger that would leave me CRAVING the next book. But I'll definitely keep up with this series cause I'm excited to see where the story will go from there and I'm way too invested in Cassius to abandon him now :3
Have any of you read this? Let me know :)!