TITLE: Secrets Of Skin And Stone
AUTHOR: Wendy Laine
SERIES: Standalone
PUBLICATION DATE: June 5 2017
PUBLISHER: Entangled Teen
SOURCE: Publisher ARC

Something is wrong in Hidden Creek. The sleepy Alabama town is more haunted than any place fiend hunter Grisham Caso has ever seen. Unearthed graves, curse bags, and spilled blood all point to an evil that could destroy his gargoyle birthright. The town isn't safe for anyone, and everyone says fiery Piper Devon knows why.
Piper wants to leave Hidden Creek behind. She's had enough of secrets—they hide in the shadows of her room and tell her terrible things are coming. Too-charming city boy Grisham might be her only chance to save herself.
To survive, Piper and Grisham have to shed their secrets and depend only on each other. But what lurks in Hidden Creek still might take everything away from them, including each other.
Ello folks! Things have been so hectic around here with getting ready to move to London in less than 2 weeks! Which is why i haven't really been able to keep up with all the blogging and reading :/ And the worst part is i have the joy to pick and choose which books i get to bring with me to Uni while the rest stay here…anyways on to the review 😛
Piper is a haunted teenager. She's the town talk with her abnormal ways and weird occurrences follow her. It's for that reason that most people stay clear of her and kind of refer to her as the town creep. But one night, after her dog is brutally murdered, Piper's determination kicks in; she will find out who killed her beloved dog and why. Though as she makes her lists of possible suspects, she puts her own name on it. She cannot ignore all the supernatural things that seem to happen around her and she knows that deep down, there is a darkness inside of her. There is enough of it for her to consider herself a suspect.
Grisham or Gris, is a Watcher and his first job is to head to Hidden Creak and get rid of the fiends that plague the little town. He's desperate to prove to his father and to himself that he can do this job alone. But as he heads into town he realizes this isn't a small job and he starts to doubt his own capabilities as he finds himself in the middle of a bigger job than he or his father could ever have expected. And at the center of it all is Piper. I haven't read a lot of books with gargoyles- i think the only one i read was Jennifer L Armentrout's series-and this one had a pretty cool interpretation of these creatures.
Piper isn't your usual YA protagonist. I think the author did a good job in writing Piper's POV so we could really get a sense of what goes on in her mind since she had an OCD. In the acknowledgements, the author mentioned she had also suffered through OCD so i think it was important to get to know a character like that because it was written by someone in the same situation.
Gris was a pretty cool character because he wasn't this all powerful and untouchable guy but someone with quite a few insecurities who felt the need to prove himself worthy of his birthright. My only issue with Gris is his "charm". We're told repetitively during Piper's POV that he's charming and that she won't fall for his charm. But even though i did like Gris, i did not find him to fit the description of "charming". I mean if Piper and the synopsis hadn't used that word, i definitely wouldn't have used it to describe Gris. It's like we're being told he's charming instead of being shown if that makes sense.
Romance wise, there is like an instant attraction between the two. It wouldn't be Insta-Love in other circumstances but i think that when you have characters with a lot of mental turmoil and problems then it takes a while for them to open up to each other. Even though, Piper didn't really want to trust Gris at first, i personally think their relationship developed a little too quickly. But the romance was still kinda sweet!
There was a lot of mystery in the book and it definitely piqued my attention but at some point, things really started to drag on so i had to skip a few of the lengthy paragraphs. The thing is, i liked the characters and i liked the romance. But the supernatural plot itself with the murder and stuff kind of lost me at some point. The background and setting was really well written! Throughout the novel, there was a dark and suspenseful atmosphere the author did an amazing job at maintaining!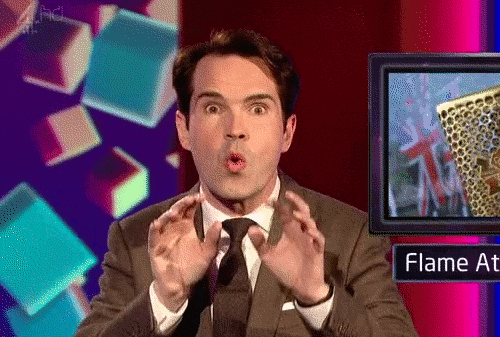 This book can be read as a standalone since it had a good ending and the loose ends were all tied up! However the author did mention that there are two other books in the series that have already been written but it all depends on the reception of book 1! So rest assured, this book is still considered a standalone!
In other news, the giveaway for The Best Kind Of Magic is still going but only for two more days so be sure to enter
here
😛
Have a lovely week guys 😛