Siren's Fury (The Storm Siren Trilogy #2)
by Mary Weber
Publisher: Thomas Nelson / HarperCollins
Release Date: June 2nd 2015
Genre: Young Adult, Fantasy, Romance
Rate: 5 STARS!!!
"I thrust my hand toward the sky as my voice begs the Elemental inside me to waken and rise. But it's no use. The curse I've spent my entire life abhorring—the thing I trained so hard to control—no longer exists."
Nym has saved Faelen only to discover that Draewulf stole everything she valued. Now he's destroyed her Elemental storm-summoning ability as well.
When Nym sneaks off with a host of delegates to Bron, Lord Myles offers her the chance for a new kind of power and the whispered hope that it may do more than simply defeat the monster she loathes. But the secrets the Bron people have kept concealed, along with the horrors Draewulf has developed, may require more than simply harnessing a darker ability.
They may require who she is.
Set against the stark metallic backdrop of the Bron kingdom, Nym is faced with the chance to change the future.
Or was that Draewulf's plan for her all along?
Faelen is safe and everyone is rejoicing of the new alliance between King Sedric of Faelen and the new king of Bron, Eogan. But Nym finds out that Draewulf is very much alive and is slowly killing off the person she loves the most. Along with princess Rasha, she sneaks onto the airship as a delegate which will take her straight to Bron where Eogan's terrible rule will begin. Dark forces are surging and ready to raise war on the kingdoms again and Nym can't stop it anymore because Draewulf has taken her powers. So when Myles offers her another kind of power, Nym is pushed to take it but in doing so, not only does she lose herself but also plays right into Draewulf's trap.
Storm Siren was a beautiful story and this sequel did not disappoint! I loved the fact that the whole story took place on the airship and Bron. Bron is definitely a contrast to Faelen's lush green forests. I would describe it as a kind of war city where even children are forced to fight.
Nym's character grows a lot. She no longer complains about her curse but i fully see her in a 'i'm-gonna-smash-the-bad-guys' kind of way. She was super determined and courageous to see her plans through. She made pretty rash and impulsive decisions that cost a lot but i didn't blame her. She's in a total state of heart break and helplessness. She knows people will die but she has no power to save them. But overall, she really impressed me.
Lord Myles. I know he's evil. I know he has an ulterior motive. But i LOVE him! Maybe it's because of his sly and yet humorous nature or maybe because he is the 'bad guy' that you can't help but have a soft spot for! I just loved his snarky and witty presence throughout the book and you really find out there is so much more to him than we first thought! PLEASE DON'T KILL HIM OFF IN THE THIRD BOOK!!
Okay the only thing i'm missing in this book is Colin and Breck! I miss Breck's loud and bold character and Colin's flirty and humorous side. I don't mean they're lack in the book but i just miss them! There is definitely not a lot of romance but i was so intrigued with the battles, the wars, the plots and all that i didn't even notice it! The author really did an amazing job with the suspense build up throughout the book!
And action-packed, thrilling and dark journey that will keep readers hooked! This author definitely knows how to write cliffhangers!!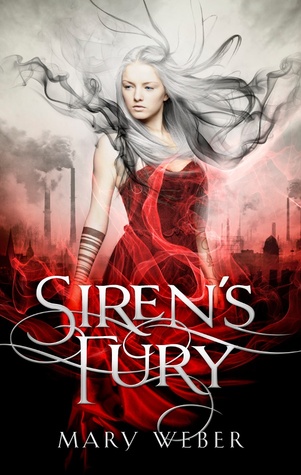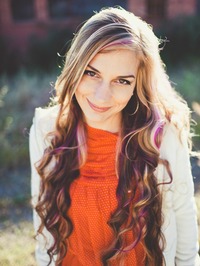 Mary Weber is a ridiculously uncoordinated girl plotting to take over make-believe worlds through books, handstands, and imaginary throwing knives. In her spare time, she feeds unicorns, sings 80's hairband songs to her three muggle children, and ogles her husband who looks strikingly like Wolverine. They live in California, which is perfect for stalking L.A. bands, Joss Whedon, and the ocean. Her debut YA fantasy novel, STORM SIREN, is available now in bookstores and online, and SIREN'S FURY (book 2 in the trilogy) will be out June, 2015 from TN HarperCollins.