TITLE: Such A Secret Place
AUTHOR: Cortney Pearson
SERIES: Stolen Tears Book 1
PUBLICATION DATE: April 1 2015
SOURCE: Netgalley ARC
RATING: 5 STARS!!!
Goodreads Synopsis

Raids splatter across the news–Arcaian soldiers are stealing magic left and right, using it against the people they steal it from.

When sixteen-year-old Ambry Csille's brother gets taken in one of these raids, her utter fear and panic should be enough to invoke tears in any normal world. But for Ambry, tears are a thing of the past.
Because of a spell, people can no longer feel emotion; not enough to cry, and definitely not enough to defend themselves against the tyrannical soldiers stealing her people's magic. A rare vial of enchanted tears chooses Ambry to reverse the spell, and soon she finds herself the target not only of the Arcaians, but of battle-scarred Talon Haraway, who wants the tears for his own reasons.
All Ambry wants is to rescue her brother, but when her tears get stolen, Ambry determines to work with Talon to get them back. Any day the Arcaians could drink her tears. Any day they'll succeed at draining her people's magic completely, and all hope will be gone—not only for her brother, but for her world.

MY REVIEW

A long time ago, a wizard cast a spell over the world so that everyone would feel very little emotion-next to none. A while later, the Arcaians came from another world and started stealing the people's magic. Problem is, with their lack of emotion, they can hardly bring themselves to care even though they are treated mostly like slaves and hunted. Ambry is the only girl who hasn't got her magic yet and still has her emotions. You can't say the same about her parents and her best friend, Gwynn. though. Gwynn has lost her emotions and is the constant victim of her stepdad's abuse. They say that some people, it is extremely rare, have a dream so powerful that they shed tears and get their emotions back for a little while. So one night, Gwynn has a dream and gets her emotion back and she heads straight to Ambry. Together, they decide to attend the secretive market that comes around only once and as luck would have it, they were in town that night. They seek tears which seem to be magical. Gwynn wants tears so she can become aware and defend herself against her stepfather and Ambry wants them to get magic so she can finally fit in,

Things don't go as planned when the Arcaians raid the place and Ambry is saved by a mysterious boy. Together they go on a journey to reclaim Ambry's tears. Her brother gets captured and she teams up with him to get him and the tears back. But the more she delves into her journey the more she realizes the tears have chosen her for something she never even considered possible. As Ambry fights her way to her destiny, she discovers love and betrayal…

Amazing world building! Everything was totally original, nothing like i've ever read before!

Loved Ambry, She's stubborn, dedicated and hilarious, She never gives up on finding her brother and doesn't take crap from Talon. Talon is a real mystery man, He never answers Ambry's questions and i never really trusted him. His motives seem to be good but then suddenly something will make you think they aren't! It was a real roller coaster trying to figure him out! The author presents him in such a way that you feel the same frustration, anger and affection as the protagonist for him. Gwynn never reacted when her stepfather hit her but i really saw the difference from the submissive girl she was and the agitated, sparkly and determined girl she was after she got her emotions back.

The mystery surrounding Ambry's magic was super intriguing and the book keeps teasing you with little snippets of the big image until it rams into you all at once! UGH i just can't describe how AMAZING this book was! It even has sirens and nymphs! Add that to a deadly weapon that sinks into your marrow and drains your blood-you've got a bestseller! All the little elements come together beautifully in this book! 100% original!
my reaction at the end: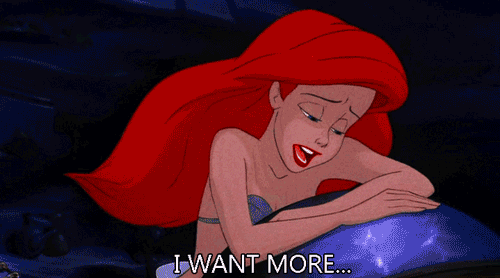 Spine tingling adventures, romance, treachery and a -oh-my-god-what-just-happened-cliffhanger!!!
Recommended to ALL YA fans! This is a good one guys! So add it to your TBR, drool over it or better yet-READ IT!! Cannot wait for the next one-the anticipation is killing me! spread some love for this amazing indie author people!