The Bone Witch(#1)
by Rin Chupeco
Publisher: Sourcebooks Fire
Release Date: March 7, 2017
Genre: Young Adult, Fantasy, Paranormal
The beast raged; it punctured the air with its spite. But the girl was fiercer.
Tea is different from the other witches inher family. Her gift for necromancy makes her a bone witch, who are feared and ostracized in the kingdom. For theirs is a powerful, elemental magic that can reach beyond the boundaries of the living—and of the human.
Great power comes at a price, forcing Tea to leave her homeland to train under the guidance of an older, wiser bone witch. There, Tea puts all of her energy into becoming an asha, learning to control her elemental magic and those beasts who will submit by no other force. And Tea must be strong—stronger than she even believes possible. Because war is brewing in the eight kingdoms, war that will threaten the sovereignty of her homeland…and threaten the very survival of those she loves.
After accidentally, rising her brother from the dead, Tea discovers she's a bone witch and is forced to leave her town with another Bone Witch to learn how to control her powers as a Dark Asha.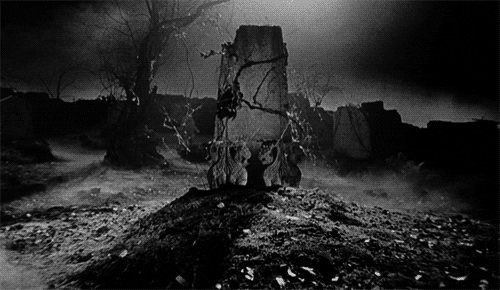 This book was pretty unusual, awesome but unusual!
On a negative note i did wish we got more romance and that the pace was a little faster! Rin Chupeco has an amazing writing style, it's lyrical and super descriptive and that really slows down the pace a bit.
"Then perhaps we should carve a world one day where the strength lies in who you are, rather than in what they expect you to be."
The format of the story was quite interesting, it felt like i was watching a movie. Basically it starts off with a Bard that meets a seventeen year old girl on a seashore full of skulls and sees her performing some weird magic and she has a black heartglass, he recognizes her as the Bone Witch who was supposedly a traitor and so she agrees to tell him her story. The chapters are from Tea's point of view, of how she came into her powers and her life thereon. We had a few short chapters that returned to the present from the Bard's point of view as he listened to Tea recount her stories. It felt like the beginning of the story and the end were being read in parallel and we were just missing that big middle that we're slowly working our way in to discover! I thought it was a really unique and interesting format!
The author does a great job at keeping up the suspense after each POV shift. You kept wanting to read to see why a young sweet child like Tea would be called a traitor and why she seemed so much darker and bitter. Like what the hell happened to this girl!? The present Tea keeps hanging around a grave so there's a lot of mystery on who's in the grave!
I thought this book was pretty much a buttload of originality and amazing world building! I did get a little confused with the world building but there was a super helpful guide at the end so thanks for that! But honestly, i loved loved the world, we had so many kingdoms, a False Prince, legendary heroes, Faceless traitors that followed the False Prince, dangerous beasts that had to be awoken and killed again once in a while, and a few myths thrown in!
I loved the originality of the heartglass which everyone wears. As a bone witch Tea's is silver but most normal people have red ones.
And though we see the character develop we still haven't seen how she reached that stage where her heartglass is completely black. Ugh so many questions! I really really cannot wait till the next book! It felt like this book is a novel-long prologue before the real story and action starts in book 2. For those of you who really need action then this may not be for you because not much happens, it's more of a gigantic build up to book 2 so i understand why some people wouldn't enjoy it. We do follow a young Tea so her life isn't that eventful. But if you're into awesome world building and amazing suspense and you're willing to put in the effort to read this despite the slow pace then i highly recommend this book because it looks like the next one will be action packed and our questions will be answered!
And that cover is just AMAZING!!!I really liked the love between Tea and her resurrected brother, Fox. They were always there for each other!
AND WHEN WE FIND OUT WHO'S IN THE GRAVE? I could not have been happier! It was a surprise but i was really really crossing my fingers hoping it would happen! Because i really liked that person and i can't wait to see more of that character in book 2!
Rin Chupeco wrote obscure manuals for complicated computer programs, talked people outof their money at event shows, and did many other terrible things. She now writes about ghosts and fairy tales but is still sometimes mistaken for a revenant. She wrote The Girl from the Well, its sequel, The Suffering, and The Bone Witch, the first book of a newYA Fantasy trilogy. Find her at

rinchupeco.com

.
Open Internationally

Please read our Rules and Guidelines in the Rafflecop-ter

(1) winner willwin a crochet Tea doll and Signed Hard-back copy of The Bone Witch

(2) winners willwin a Bottlecap Necklace and a crochet Tea doll each