TITLE: The Cruel Prince
AUTHOR: Holly Black
SERIES: The Folk Of The Air #1
PUBLISHER: Little, Brown Books For Young Readers
PUBLICATION DATE: 2nd January 2018
SOURCE: Netgalley ARC
Of course I want to be like them. They're beautiful as blades forged in some divine fire. They will live forever.
And Cardan is even more beautiful than the rest. I hate him more than all the others. I hate him so much that sometimes when I look at him, I can hardly breathe.
Jude was seven years old when her parents were murdered and she and her two sisters were stolen away to live in the treacherous High Court of Faerie. Ten years later, Jude wants nothing more than to belong there, despite her mortality. But many of the fey despise humans. Especially Prince Cardan, the youngest and wickedest son of the High King.
To win a place at the Court, she must defy him–and face the consequences.
In doing so, she becomes embroiled in palace intrigues and deceptions, discovering her own capacity for bloodshed. But as civil war threatens to drown the Courts of Faerie in violence, Jude will need to risk her life in a dangerous alliance to save her sisters, and Faerie itself.
MY REVIEW
Hello and welcome to my first review of 2018!!! I was really happy about getting approved for this title on Netgalley after I missed my chance at grabbing the ARC at YALC. I read this in one sitting because it was just so addictive! Let me start off by saying that I've read three of Holly Black's fairy books and while I found them super unique they weren't totally my cup of tea (oh look at me talking about tea like a proper brit :3) but this book was amazing. My real issue with the other books were the characters even though the plot and world building were fantastic. But in this book the characters and the plot were equally awesome! It was also GREAT to see the characters from her other books making an appearance in this one 😀
But anyways here's the lowdown.
Jude, her twin sister and her elder sister were only children when a man came into their house and butchered their parents before taking them to faerie. That's when they realised that Vivienne, the eldest sister was the daughter of a fae general named Madoc-the guy who killed their parents. Despite being human and being taunted by the fae, the twins benefit from a high status and are allowed into court. They want to belong to the land of faerie and Jude wants nothing more than to earn her place among the fae and become a knight. However between being constantly bullied by Prince Carden and her ambition to make a place for herself in the fae world, she gets swept up into the politics of the fae royals, the treacheries, the secrets and the plots.
Great characters! All of them unique, mostly blood thirst and devious. Holly Black really knows how to write about the beauty and the evilness of the fae in such an alluring way. And the best part of the book? the author unapologetic about her dark, devilish characters. They were what they were and that's what made them so endearing.
I really really liked Jude she was a total badass and she knew that to some extent she was cruel and as bad as the fey. And she didn't try to justify herself but rather she accepted that that was who and what she was no matter how she ended up that way. She wasn't relatable in any way, in fact I don't think any of the characters were, but that just reinforced the author's portrayal of the fae as completely different from humans. Granted, Jude and her twin are human but they've grown up with the fairies and along with their ways, Jude has picked up a little of their wickedness. She's crazy ambitious and she seems to have some kind of thirst for confrontations but she's headstrong, brave and a fighter.
I especially liked the dynamics between the relationship of Madoc and his family. The situation could have called for Madoc to use the twins as his servants but instead he loves them and treats them like his own daughters and in return, they love him. They don't forget or forgive what he did to their parents but they accept his nature and can't help but love him after all these years together. Then Vivienne, his actual daughter loathes him and does whatever she can to set him on edge. And Madoc I get where he was coming from when he murdered his ex wife and took back his heir-Vivienne-but also his two step daughters out of some sense of responsibility and honour. I just found that complex family so cool!
I ship the romance. From the very beginning I shipped it. I won't spoil anything but DAYUM. It wasn't really there at the beginning but it does kind of find its mark towards the end. Though I have no clue how everything's gonna play out in book 2 after that ending.
Carden. What a character, I called him Garden on more than one occasion. I can't say more than that or else I'll start ranting and spoil stuff. But he was GREAT.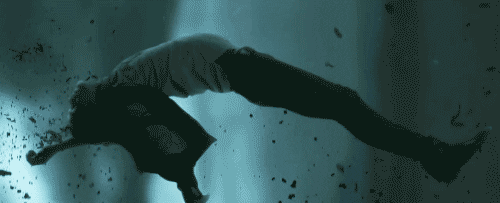 I did kind of expect the ending though when it did happen I actually had to put my kindle down and swear at the ceiling. Because even though I suspected it, I didn't think it would actually happen and when it did I was completely shocked.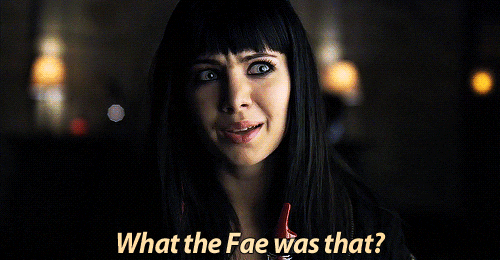 My only critique would be that the tense scenes/actions scenes were a bit flat to me. The writing in those parts are direct and to the point and in a way it depicts that cold way of the fae but at the same time it lacked that dramatic tension and suspense. That's the only thing I was slightly iffy about in this book, the rest was FLAWLESS.