TITLE: The Dreadful Tale Of Prosper Redding
AUTHOR: Alexandra Bracken
SERIES: The Dreadful Tale Of Prosper Redding #1
PUBLICATION DATE: September 5 2017
PUBLISHER: Disney Hyperion
SOURCE: Netgalley ARC
"I would say it's a pleasure to meet thee, Prosperity Oceanus Redding, but truly, I only anticipate the delights of destroying thy happiness."

Prosper is the only unexceptional Redding in his old and storied family history — that is, until he discovers the demon living inside him. Turns out Prosper's great-great-great-great-great-something grandfather made — and then broke — a contract with a malefactor, a demon who exchanges fortune for eternal servitude. And, weirdly enough, four-thousand-year-old Alastor isn't exactly the forgiving type.

The fiend has reawakened with one purpose — to destroy the family whose success he ensured and who then betrayed him. With only days to break the curse and banish Alastor back to the demon realm, Prosper is playing unwilling host to the fiend, who delights in tormenting him with nasty insults and constant attempts trick him into a contract. Yeah, Prosper will take his future without a side of eternal servitude, thanks.

Little does Prosper know, the malefactor's control over his body grows stronger with each passing night, and there's a lot Alastor isn't telling his dim-witted (but admittedly strong-willed) human host.

From #1 New York Times best-selling author Alexandra Bracken comes a tale of betrayal and revenge, of old hurts passed down from generation to generation. Can you ever fully right a wrong, ever truly escape your history? Or will Prosper and Alastor be doomed to repeat it?






MY REVIEW
This my first Alexandra Bracken book (I know despite having heard nothing but amazing things about The Darkest Minds I still haven't read it!), nevertheless I'm glad I read this adventurous halloween MG book with multi dimensions and magical creatures.
Prosperity Oceanus Redding is just so
adorable!!! He's one of those sweet innocent characters that are just too good for this world and you just wanna wrap them up in blankets and hold them close! He loved and cared for his sister when she'd been ill for years even though She now treats him like trash-in fact just like everyone in his family. Being a Redding means that he's part of a well known rich family that always finds luck on their side-everyone except for Prosper who's like the runt of the litter. That's what he thinks until he discovers he's playing host to a demon hell bent on revenge.
My favourite aspect of the book was that halloween magical atmosphere the author wrote perfectly in this book! Elves, fiends, Goblins and loads of magical creatures were included and it just made the setting richer.
Prosper's character development was definitely a plus. After travelling to Salem, you see him kind of break out of his shell now that he's away from his family's overbearing and exclusive attitude towards him.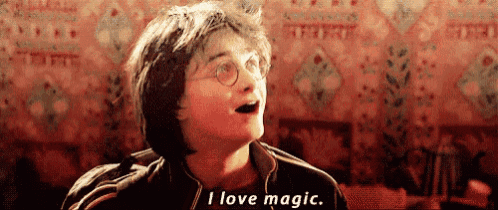 I think a negative for me would be that I found the conversations between Alister and Prosper slightly cheesy and not very engaging. Maybe for younger readers it'll be much more gripping.
If you're into a fun and unique MG with an adorable protagonist that finds himself amidst total magical chaos then this one's definitely for you :)!
In other news-UNI STARTS NEXT SATURDAY!!! Which is why I've been so insanely busy these last few weeks :/ I have so many texts to. read before my actual course starts *sighs*!