TITLE: The Heartstone Thief
AUTHOR: Pippa Dacosta
SERIES: Standalone
PUBLICATION DATE: April 11 2017
PUBLISHER: Self-Published
SOURCE:ARC from author

New & Exclusive to the Legends of the Damned: A Collection of Edgy Urban Fantasy and Paranormal Romance Novels
In the City of Brea, thieves and sorceresses do not mix.
When Curtis Vance—professional thief—stumbles into a sorceress's trap, he'd prefer to kill her than help her. Now bound to the insane sorceress, his only escape (and chance to turn a profit) is to find the long forgotten Dragon Eye gem. Little does Vance know, the Dragon Eye holds more than the key to Vance's freedom. The Eye could awaken a devastating power—a worldkiller bent on destruction, and Vance is all that stands in its way.
"You can no more know her than a man can know the stars, or the wind, or the ocean's depths. Do you think to steal her heart,thief?"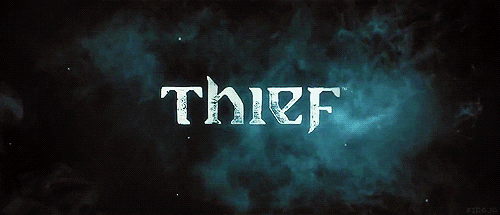 Vance survives by stealing. He's gifted with stealth and a cocky attitude; everything he needs to survive in the Outer Circle of Brea. But one night he finds himself bound to a weird murderous sorceress who seems to be made of riddles and mystery. But Vance just wants his life back so his plan is simple; go with the sorceress to find the gem that can break their bond, steal the gem, sell the gem and live happily ever after. But he hadn't expected the sorceress to steal his heart or find himself entwined in a war he may have unleashed.
WHAT IN THE WORLD. ALERT. ALERT. PIPPA DACOSTA IS NOT HUMAN. HOW ON EARTH DOES SHE KEEP RELEASING SO MANY AMAZING BOOKS ONE AFTER THE OTHER!? HOW. IT'S NOT NORMAL. AND EVERY SINGLE ONE OF THEM IS AWESOME. THIS DEGREE OF AWESOMENESS SURPASSES MY POOR MUNDANE MIND.
And what a GORGEOUS COVER!!!
Normally it's the guy that's cold, distant, ruthless and keeping secrets whereas the girl is the one who finds herself trapped. But in this book, we have the girl that's the cold distant one! It was cool to see that stereotypical gender role switch up!
Shaianna was so otherworldly. She was powerful and ruthless and sometimes you'd get glimpses of a kind soul beneath her mask and it made it so much more special! She was unpredictable and so so so badass i can't even describe it!
"She changed like the ocean, one moment benign and calm, the next a raging storm."
Someone get me a Vance!!! I ABSOLUTELY LOVED HIM! At the beginning he comes out as a shady character since he's keeping a lot of secrets and seems to have a past that sets him apart from the typical thief. He has a lot of demons in his closet and his character development was pretty intense! But despite his nightmares, he was always bright and even a little jolly. Loved his sarcasm and wit! And despite the kickass thief aspect, there were so many instances when you could see so much vulnerability and innocence in him.
I think deep down i knew how the story would end but when it did happen, i did get teary eyed! And i have to say, just like in all of Pippa's books, the women are BADASS!!! All of them!!! They have extremely strong characters and were on equal footing with the men both intellectually and physically.
Plot wise, like all of Pippa's books, it was again a roller coaster with a few surprises! She just weaves such amazing and unique tales!!! It was a real adventure to read about, full of danger, myths, ancient civilizations and DRAGONS.
I loved the slow romance between the two! At times it was downright hilarious because Vance was really afraid of Shaianna and it took a while before he overcame his fear of the "mad woman" and started to accept his own feelings.
"Stand."
"Please?"
She looked down at me as if she'd prefer to grind me into the cobbles beneath her boot heel.
-Vance
Loved every second of this book! Vance's action packed life always kept you on the edge of your seat as he uncovers the secrets that not only plague his past but that of Brea's Inner City and those of Shaianna.
So kudos to Pippa because seriously-WOW. I can't even comprehend how she keeps popping these amazing and unique books out like a popcorn machine!!! Now if you'll excuse me i have a Pippa Dacosta shrine to build.