TITLE: Windwitch
AUTHOR: Susan Dennard
SERIES: The Witchlands #2
PUBLICATION DATE: January 10 2017
PUBLISHER: Tor Teen
SOURCE: Bought

Sometimes our enemies are also our only allies…
After an explosion destroys his ship, the world believes Prince Merik, Windwitch, is dead. Scarred yet alive, Merik is determined to prove his sister's treachery. Upon reaching the royal capital, crowded with refugees, he haunts the streets, fighting for the weak—which leads to whispers of a disfigured demigod, the Fury, who brings justice to the oppressed.
When the Bloodwitch Aeduan discovers a bounty on Iseult, he makes sure to be the first to find her—yet in a surprise twist, Iseult offers him a deal. She will return money stolen from him, if he locates Safi. Now they must work together to cross the Witchlands, while constantly wondering, who will betray whom first?
After a surprise attack and shipwreck, Safi and the Empress of Marstok barely escape with their lives. Alone in a land of pirates, every moment balances on a knife's edge—especially when the pirates' next move could unleash war upon the Witchlands.
WHY OH WHY WINDWITCH.
Let me just start off by saying I loved Truthwitch! It was one of my favorite ten reads in 2016 and i loved loved loved Merik!!! Needless to say, Windwitch was on the very top of my TBR especially since Merik was on the cover!
But everything i loved and appreciated in Truthwitch was not in Windwitch! For one all the characters were separated; except for Iseult and Aeduan and they count for at least 3 of those stars! But Safi and Iseult were not together and neither were Merik and Safi! So we didn't get the awesome sisterly bonding between Safi and Iseult or the hot chemistry between Safi and Merick!
Also correct me if i'm wrong-Minor spoiler here-
All the characters had individual stories. You had Merik who's ship exploded and now he's back in Nubrevna trying to prove that Vivia tried to kill him and that she's unfit for the throne. And then we go into the whole Nubrevna part of the issue where his country doesn't have enough food, political wars and Vivia who's trying to become the queen.
Then we have Safi who'd been captured by The Empress of Marstok only to find out-their boat also exploded! And know they've been captured by the Hell-Bards.
And Iseult who's gone after Safi but gets sidetracked when Aeduan comes along and they have their growing bond and a couple of subplots evolving around them too.
In the end, each story developed on its own and i'm not really sure how all of these plots contribute to the main plot-which is yet to be revealed-and in the end the characters end up choosing paths that doesn't seem to suggest them reuniting! AGAIN. And i kept waiting and waiting for the characters to meet up. So basically we're in the same spot as we started. Except we finally have chemistry between Aeduan and Iseult and that's kind of the only chapters i looked forward to reading.
Ah yes the best part of this book- Aeduan and Iseult!!! I was craving them to get together in Truthwitch and finally finally we got to see the slow burn of their romance and the sparks flying! I used to kind of hate Aeduan at the beginning but the more he had POV's and interactions with Iseult in Truthwitch, the more certain i was they'd pair up!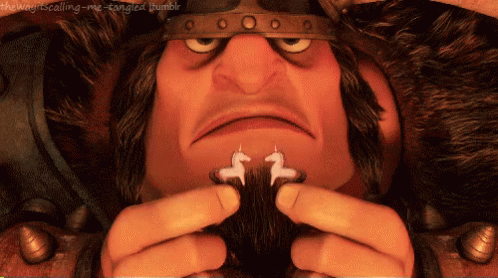 But despite trying hard to figure out why all these things were happening, i was never bored. Each story was super action packed and i did enjoy them! Despite the lack of romance, i still love love love Merik! His character development from a fiery angry vengeful prince to a mature thinker was pretty awesome! The author did an amazing job at incorporating some diversity in her characters too!
A good thing that came out of all these individual stories was that we got to explore a lot of the Witchlands! It was excellent world building for sure and super interesting to read about.
I would say this book is not plot driven but based more on the development of each character on their own. Safi and Iseult have always been together and they needed to find out their own capabilities on their own. And Merik he had family issues to solve!
Which brings us to Vivia and Cam. Two new characters i really liked-especially Vivia. She was trying so hard to be someone she wasn't she lost sight of who she really was and her journey was to kind of rediscover herself.
It's just this book had so much potential but instead it followed that stereotype second book trend which always makes the first one seem better. Ugh i just really really thought that we'd have a reunion!!!
Yeah so in the end i didn't hate the book at all, i'm just really really frustrated. I will definitely be reading Bloodwitch because of Aeduan and Iseult and i'm just praying and praying that something changes and Safi and Merik meet cause i don't know how long i can survive without their chemistry!